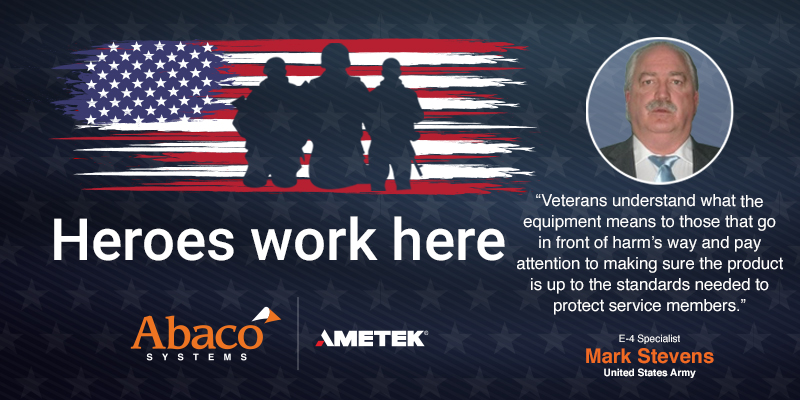 For the fourth installment in Heroes Work Here, I'd like to highlight Mark Stevens, systems technician at Abaco Systems, who served in the United States Army. Thank you for your service, Mark.
Alisa: What motivated you to join the military?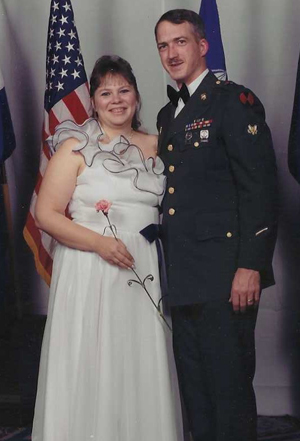 Mark: I joined the Army for several reasons. I think the most prevalent is family. My grandfather was in WWI, my dad in WWII, I had a brother in Vietnam in the Navy, and another brother who was career Navy. There is a lot of history there.
Alisa: Can you tell us about your career in the military?
Mark: I spent one year in South Korea operating a Single Channel Radio / Teletype Rig, also known as a RATT Rig. After that I went to Ft Ord CA and worked in Communications Security for nearly three years. While there, I was one of the troops that went into Panama for Operation Just Cause. This was in December 1989 to February 1990 - which was an interesting time. I was involved in much of the fighting on the Pacific side of Panama. After that I reenlisted and came here to Redstone for further training and stayed here in Huntsville.
Alisa: Why did you come to work for Abaco?
Mark: I started here when it was VMIC. Went through the GE buyout, then the Veritas buyout, and finally our most recent buyout with AMETEK.
Alisa: Would you recommend Abaco to other veterans and why?
Mark: Yes – we work on so much that goes to the military. Veterans directly understand what the equipment means to those that go in front of harm's way. Therefore, we pay attention to making sure the product is up to the standards needed to protect service members.
Alisa: What is the most innovative or challenging thing you've done since you've been here?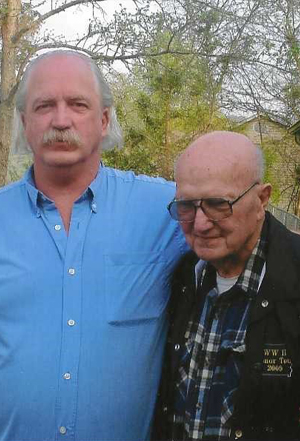 Mark: Learning how to test and debug the systems that we build has likely been the most challenging thing. It is fascinating to see how much capability can be put into a small system.
Alisa: How have the leadership principles you learned while serving benefitted you at Abaco?
Mark: The leadership that I learned in the Army focused on listening to those that are working for you. Always be true to them – and by that I mean always back them up. Above all, you are not better than anyone else just because you are in leadership. You must give credit where it is due. If everything goes well and works well, then your team did a good job and they deserve to get the credit. If things go badly and do not work, I did not do my job right and need to do better - I take the blame. A leader should always teach those he leads to be better and to be able to do your job as a leader.
Alisa: What one thing did you learn while you were in service that you carry with you through life?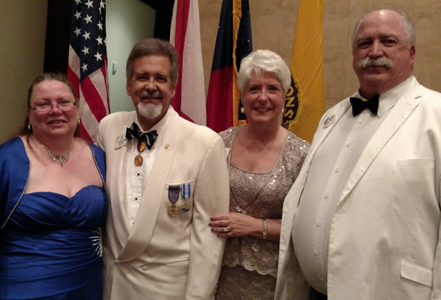 Mark: Always be true to yourself. You are the only one that can make you happy. You have to live with the decisions that you make.
Alisa: You meet your 18-year-old self and are only allowed to say 3 words … what do you say?
Mark: Don't give up.
Alisa: Do you have any other comments or anything you'd like to share?
Mark: I am very involved in Lions Club. I have been a member for 14 years. I have held many offices in the organization. Everything from Club President to District Governor and Council Chair (Highest State Level Office). I enjoy the fact that we serve and give back to the community that we live in.
Remember one thing; Life is problems, living is solving them.