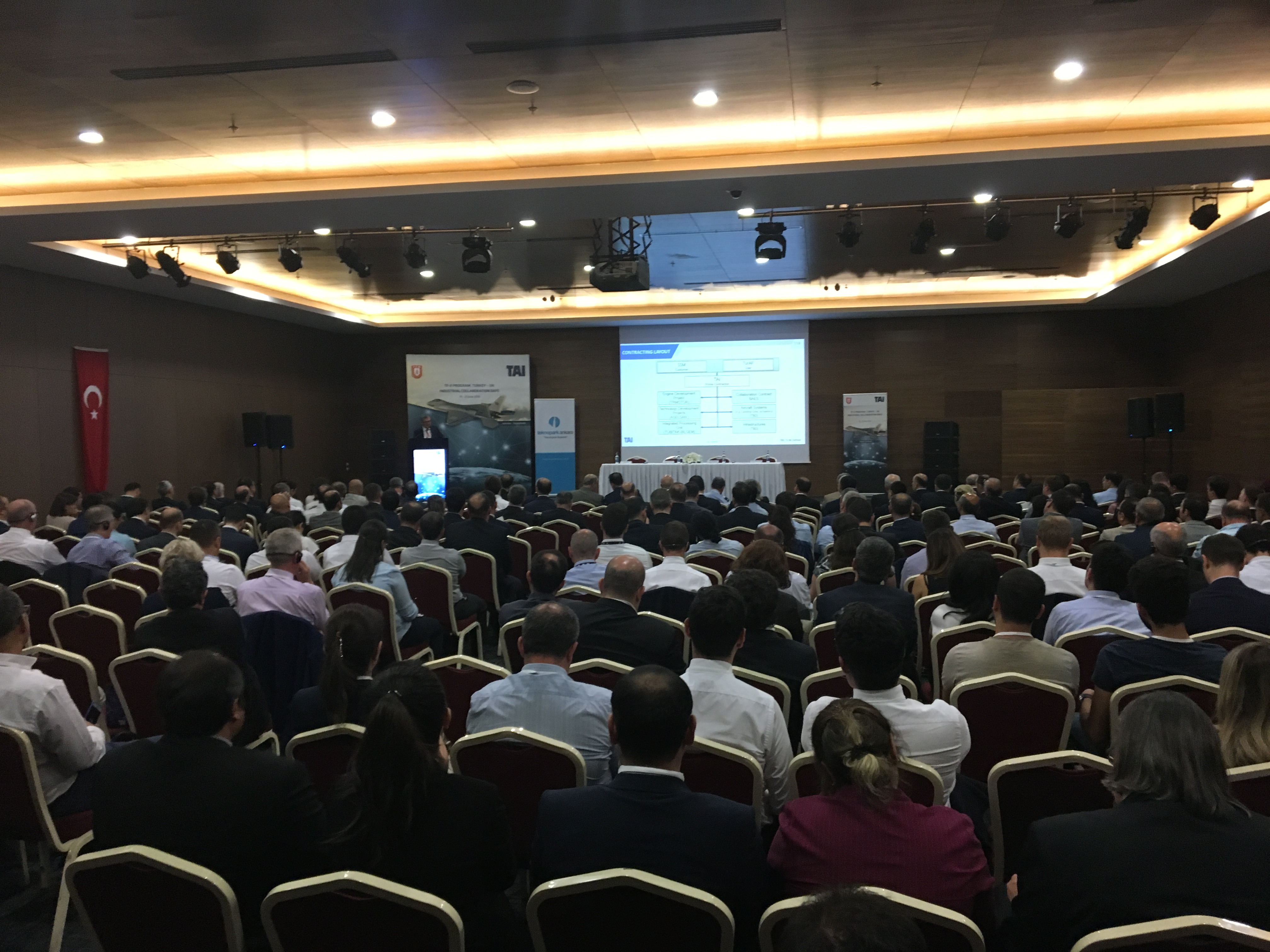 Abaco had the privilege to be invited by TAI (Turkish Aerospace Industries) to a UK-Turkey collaboration day on June 19 and 20.
TFX is the code name of the fifth generation indigenous fighter jet that Turkey is developing. It is a twin-engine, all-weather, fifth generation aircraft that is designed to replace the Turkish Air Force's F-16s. It will also be offered to other air forces. The aircraft will fly at Mach 2 speed, has a length of 19 metres and a wingspan of 12 metres.
BAE Systems UK has signed a contract worth $150 million with TAI to help design the jet, and about two hundred BAE engineers are already working on the program.
Abaco Systems was one of a select few UK companies invited, with others including some of the highest profile names in the industry.
The first morning was packed with presentations from TAI on the content and scope of the collaboration, ranging from the landing gear and actuators to the mission computer.
The second day was dedicated to B2B meetings with companies Abaco had requested to talk to more specifically on the TFX program, and also to explore other potential opportunities. Abaco had seven meetings with the major Tier One Turkish defence integrators, including a very productive meeting on the subject of mission computing.
There's a long way to go until the first flight of the TFX – it's not scheduled to happen until 2027 - but we had some really interesting meetings that definitely helped those we met with develop a more complete understanding of how Abaco can help them rise to the challenges posed by this very demanding program.