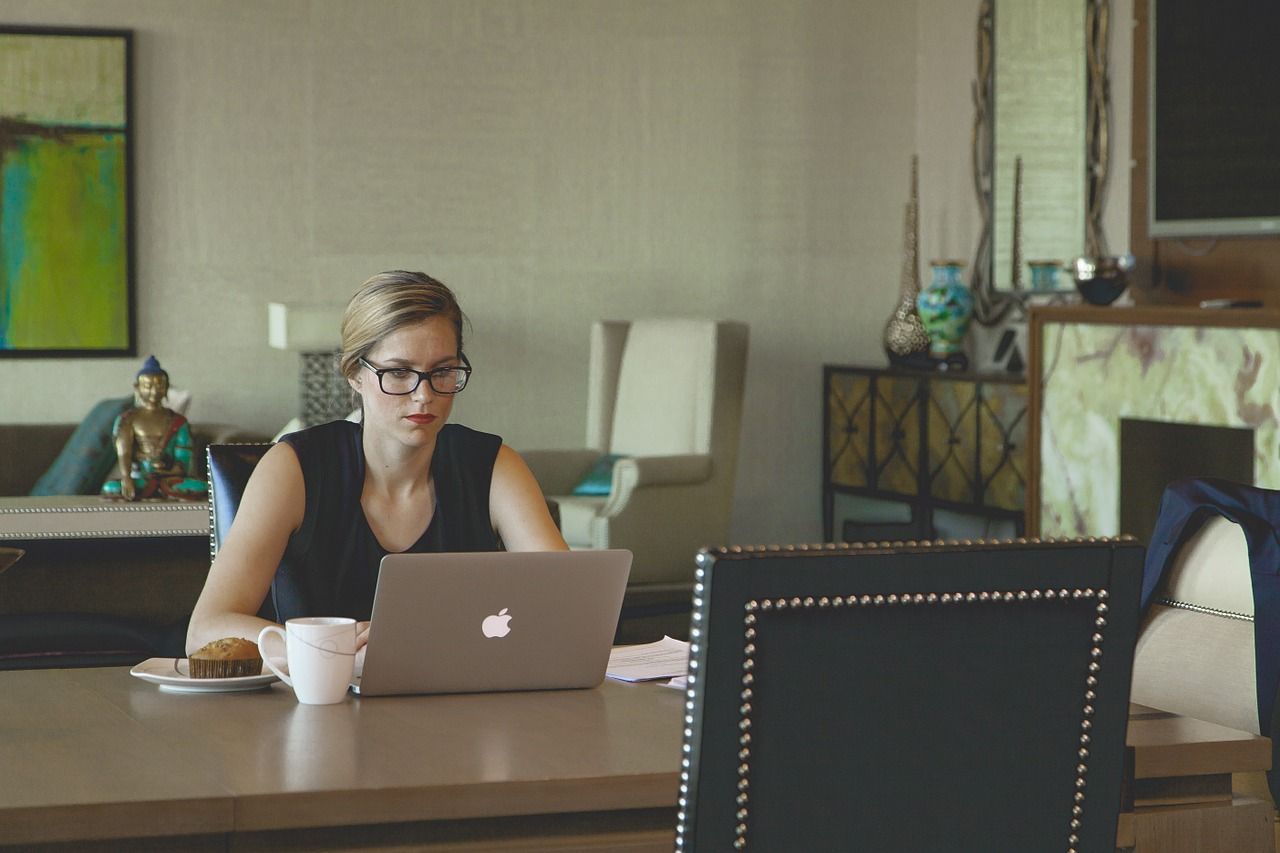 Today, our president and CEO Rich Sorelle announced a series of measures Abaco will be taking in response to the growing threat from the Corona virus. We are, for example, moving to virtual sales calls where needed, in addition to online lunch and learn sessions, to ensure our customers experience minimal impact to their business and stay up to date.
His announcement got me to thinking.  The working from home movement, for want of a better expression, has been on the rise for some time now. Today, for example, it's estimated that close to 5 million Americans work from home at least half the time – that's more than 3% of the workforce. Global Workplace Analytics says that 40% more US companies are offering remote working as an option than were doing so five years ago. In the same report, the researcher says that home working has increased 140% since 2005.
It's not just the US: working from home has become a worldwide phenomenon. I'm based in the UK, and I've worked from home for several years now. Many of our widely dispersed marketing team do the same. The question is: why has it become so popular?
Inescapable fact
The inescapable fact seems to be that what many people want from work has changed over the years. That's been thrown into sharper relief by the growing proportion of millennials making up the workforce: they now comprise over half. Millennials want to prioritize family. They value flexibility. They want to work for companies that understand – and care about – them.
In order to attract – and retain - the best talent, employers are having to respond to those needs – and, increasingly, they're doing so. It's an old truism: happy employees are productive employees. The decision is made much easier for them because working from home is the green option. No sitting stationary on the freeway, guzzling gas and emitting noxious fumes. Working from home is justifiable pretty much on environmental grounds alone.
Even better: for an employee working from home, it also has the dual advantages of being an effective payrise – and additional time off work. I worked out that not having to commute saved me the equivalent of $75/week – that'd over $3,500/year – and gave me back 10 hours each week to do something with my time other than drive to and from the office.
Possible, but easy
What's been happening alongside all that is the advent of technologies that make working from home not only possible, but easy. The concern for many companies in allowing remote working is the loss of interaction within teams if they're not physically co-located. That may have been true once – but I can personally testify, interaction between us is far from an issue for the Abaco marketing team.
In fact, I was talking to Alisa Coffey, our new marketing manager, about it. Her perspective is that, if you want to put together the best team, where individuals are located shouldn't be a barrier. And, she pointed out, another real benefit of that approach is that you get a diversity that is a real strength. (We're a worldwide team.)
There's also the issue of productivity. Many of those who work from home say they find they achieve more because they're not subject to the random, irrelevant interruptions that are the enemy of getting things done. Working from home increases efficiency.
Of course, there are many jobs where working from home isn't an option, and never will be. But for many other – typically desk-bound – jobs, it very often is. Today, for those people, the default is working from the office. If there is any good to come out of the Corona virus disaster – with governments and companies round the world promoting remote working as a way of minimizing the spread of the disease - it's that perhaps it won't be too long before, for those who can, working from home becomes the default option.