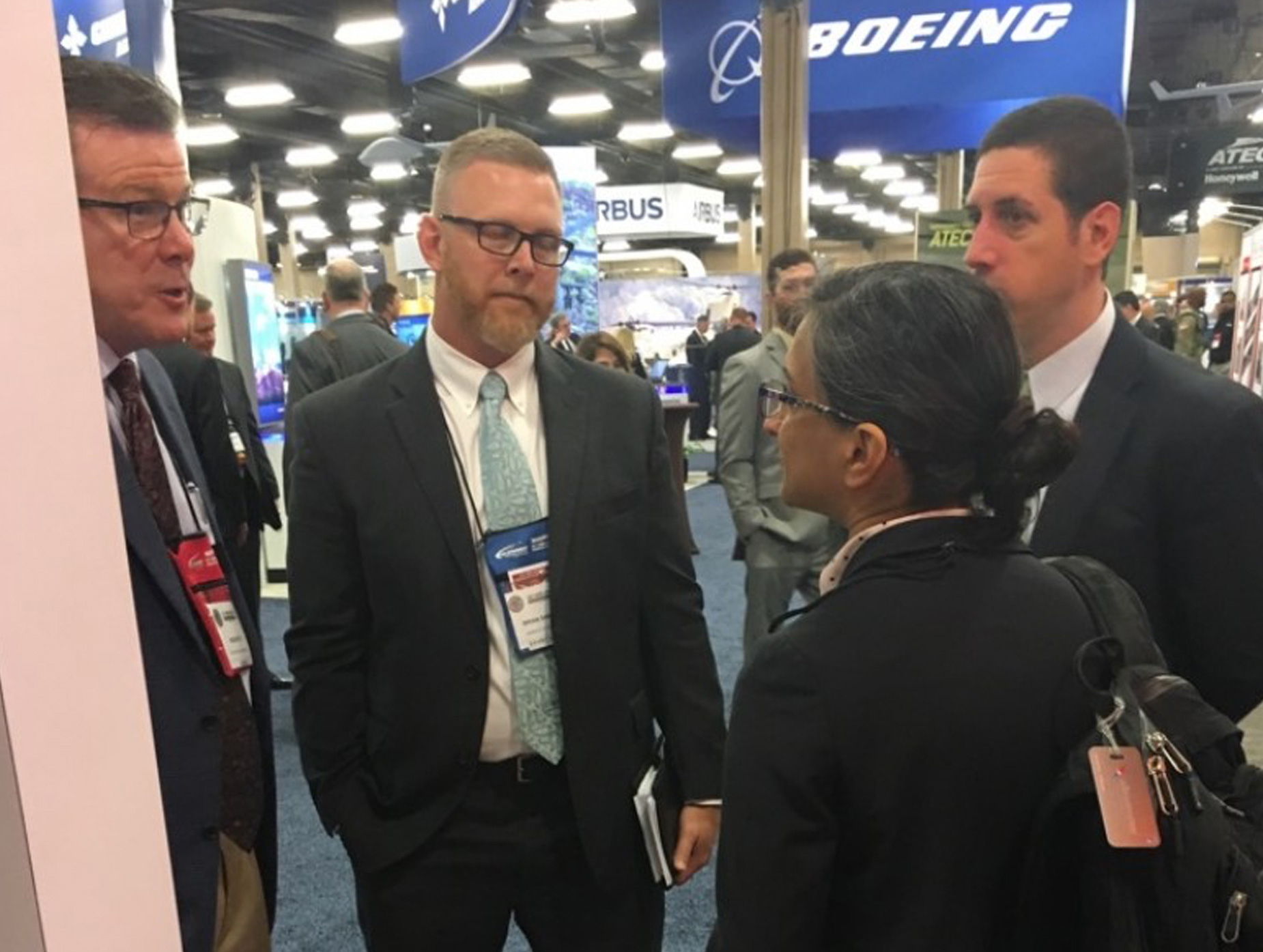 Abaco wrapped up our participation at the Army Aviation Mission Solutions Summit in Nashville. It was a great success; it was the third largest event in the Army Aviation Association of America's 60-year history. 
CES, the annual January consumer electronics show in Las Vegas, attracts some 170,000 visitors every year.  It gets a lot of hype with all the new technologies and consumer gadgets on display - and the number of companies exhibiting at CES approaches 3,000.  The Army Aviation event participation is a fraction of that number of attendees, and a tenth of the number of companies exhibiting - but it still represents a significant opportunity for engineers to see some compelling technologies.
Making an impact
Engineers are naturally attracted to the consumer and commercial market and all the hype that surrounds CES.  Engineers want to make an impact on the world, build valuable skills and execute challenging designs.  When I first started my engineering career, I opted for aerospace as that was my Dad's path.  Aerospace was exciting, it was tangible, and I wanted to be there.  No mobile phones back then, no Internet - and audio was all analog and out of Japan.  Much has changed in the electronics industry over the past few decades.  Military and aerospace computing solutions today present demanding engineering challenges, the opportunity to grow critical skills - and can make a big impact on the world.
Of course, there are plenty of stories about engineers making loads of money in start-ups.  Bloomberg just ran a story about an ex-Google self-driving car engineer who made $120 million.  Geez.  But these are far and few between.  Sort of like the acting profession and members of the Screen Actors Guild (SAG): budding actors want to make it big, but the reality is that only a very small fraction of the SAG members make millions - and the rest just get by.  And, by the way, our customers require the same capabilities and technology as Google's cars do, and much more.
A different story today
When I think back on my early electrical engineering career in aerospace -- I worked Space Shuttle, satellites, Space Station, launch vehicles and undersea systems-- I will admit I was frustrated.  Things moved slower than I wanted; opportunities to 'design' were not coming fast enough, and it was tough developing my skills and staying abreast of new technologies.  But things were different back then as well.  Silicon technology, largely driven by the military at the time, was crude by today's standards and there was only so much you could do with it.  It is an entirely different story today as the commercial market drives silicon technology and the pace of innovation is mind-boggling at times.
There is a lot of talk about the dearth of young engineers in the military and aerospace market, particularly with the large defense contractors and the DoD itself; there are, in fact, a lot of gray hairs at this Army Aviation event.  The industry has a tough time attracting highly skilled young talent - perhaps because engineers do not see this as an innovative market, nor as a way to grow as an engineer.  In fact, it has become a concern among the industry that the United States is losing its edge in military technology due to the lack of young, skilled and innovative engineers.  Talent Gap Concerns Loom Larger Than Ever, Sandra Erwin's piece in National Defense back in November 2016, expounds on these concerns and highlights the former Secretary of Defense, Ash Carter's concern about the "innovation deficit in the Defense Department". (An excerpt of the article appears here).
We're hiring
Abaco serves this military and aerospace market with embedded computing solutions and we are in somewhat of a unique position from a technology perspective.  We are between demanding customers with the most advanced computing requirements for the toughest environments, and leading edge silicon technology.  It's all about open industry standards today, and the defense industrial base now relies more than ever on commercial organizations such as Abaco to design and deliver computing solutions. 
If you're a young engineer and you're not in this industry, you probably don't have a real sense what our business and industry offers engineers.  The confluence between the most advanced commercial silicon technologies and the need to design solutions that meet the most demanding environments makes for some real engineering challenges at a pace as fast as the next new chip comes out.  And: this spans advanced processors, FPGAs, high speed I/O, networking and GPUs. 
You'd be hard pressed to find a more challenging environment to develop your skills and master design challenges.  You won't find this challenge anywhere else.  If you 're the best, we're hiring.  We've got offices in Boston, Austin, the UK, Goleta CA, The Netherlands and Huntsville.  The best engineering jobs are right here at Abaco.