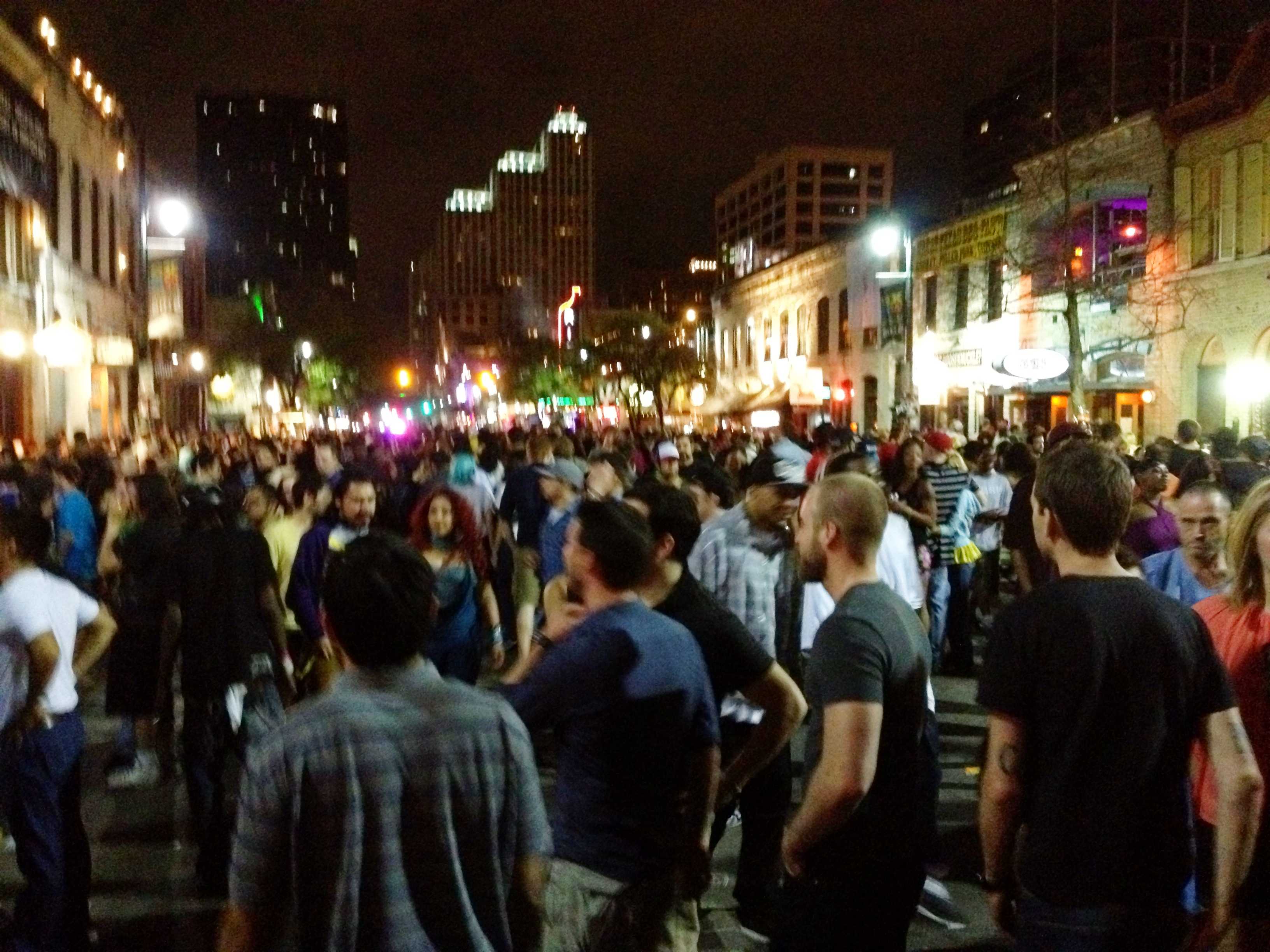 In Austin this week, we're all avoiding the downtown area on our way to work due to SXSW. If you haven't heard of this collection of festivals and conferences before, you're missing out. All the events celebrate the interactive, film, and music industries. SXSW offers pure enjoyment with celebrity appearances, film premieres, captivating panels, and concerts from musicians all over the world. And while the thousands of extra guests in Austin may cause us to complain about traffic, we know that we're pretty blessed to have such a fun event here.
In fact, we're blessed by a lot of things here in Austin: a thriving economy, innovative technologies, great talent, and, most importantly, the best barbecue in the country. Don't try to argue against the barbecue comment – you won't win.
The City That Never Sleeps
If you plan a trip to Austin, you'll be able to find more than needed to keep you busy during your stay. And if you decide to live in or around the city – well, you'll never be bored. Perhaps that is why it is so hard to escape from Austin once you get drawn in. Venture downtown and you'll come to learn quickly why it's called the Live Music Capital of the World. There's a musical act every night from the best local and visiting talent. In the fall, we have Austin City Limits (ACL) Music Festival – two fully-packed weekends of amazing outdoor concerts. And the food in Austin? Whether it's waiting for hours on end at Franklin's to grab the best barbecue in the city or hopping over to Ramen-Tatsuya to satisfy your craving for delicious authentic Japanese ramen, you'll find something for everyone.
Austin isn't all about parties and food, though. Nature is a big part of Austin as well. We've got plenty of hiking trails. Need to keep cool in the summer? We've got Barton Springs near downtown or the renowned Hamilton Pool Preserve just outside the city.
The list of activities never ends, making it obvious why people can't get enough of Austin - it's hard not to fall in love.
A Warm Environment
When I say a warm environment, I'm not just talking about the Texas heat. Texans are known for being warm and welcoming, and our office is no exception. One of my favorite things about working in our Austin DSP Innovation Center  is that we're a small team. Everyone knows everyone. For me, it has a family sort of feel (without all the family drama). It's easy to communicate with others on the team and work together to make things happen.
Our team doesn't just work hard. We know how to have a good time (we are in Austin, after all). Once a quarter, we have a company outing and do a fun team building activity together. The team likes to get together on Friday evenings for a happy hour to celebrate the end of the week.
Helping the Warfighter
The Austin DSP Innovation Center plays a big role in Abaco – and is integral to our goal of delivering a technology advantage to the warfighter, thanks to the Digital Signal Processing (DSP) product line for which the team here is responsible.  We deliver state-of-the-art electronic warfare solutions designed to help our forces dominate the electromagnetic spectrum – like the VP430 RFSoC board, based on the latest technology from Xilinx, which has been a huge success.  That's no surprise: we were the first to bring such a capability to market, and there's still nothing that competes with it.
In addition to our product development team, we've got a sales and engineering team dedicated to ensuring that we meet our customers'  needs – and making sure that the process from order to delivery is as smooth as possible from start to finish.
Booming Technological Innovation
There's a reason that Abaco Systems and other organizations like Army's Future Command picked Austin as the place to be: amazing technological innovation. The tech scene continues to grow every year, bringing new ideas and amazing talent into the city.
With the defense presence growing in Austin, it's no surprise that the conversation around defense innovation is working its way into well-known Austin events like SXSW and Austin Startup Week (a week of free educational sessions for startups, run by the company where Army Futures Command has an innovation center). For example: at Texas A&M [Power] House on Monday, as part of SXSW, Army Futures Command Gen. John M. Murray and Texas A&M System Chancellor John Sharp discussed how the military and public universities can harness tech startup culture to deliver results.
We at the DSP Innovation Center couldn't be better placed to play a vital role – locally, nationally and internationally - in the Austin defense and aerospace scene.