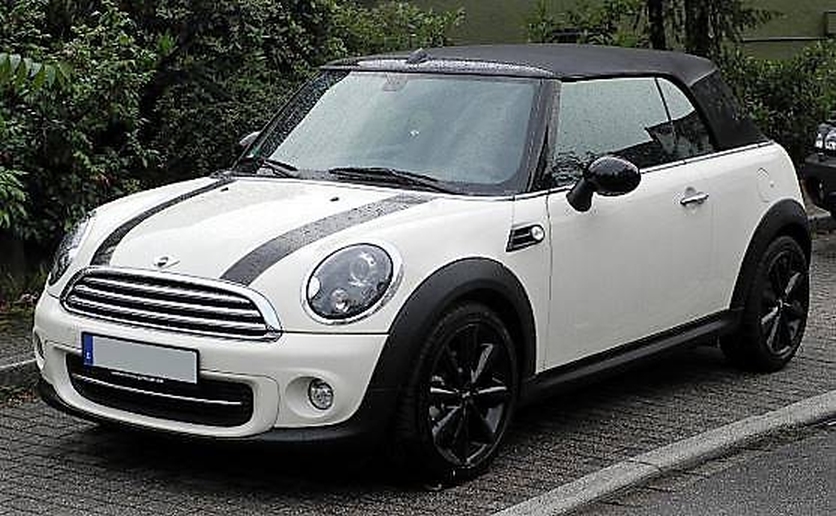 If you're ever in Austin Texas, watch out for a small white Mini Cooper with Alabama plates (the plates will have to change soon).  That's me, a product manager at Abaco Systems – and I love that car!  If you're not familiar, a Mini Cooper is a fun and zippy car that's small enough to park in the ever-shrinking number of available spaces in Austin. 
The Cooper was a great idea, until I found myself walking out of Home Depot with my brand new, three-burner Weber gas grill… Well, you get the picture. Mini Coopers aren't the optimum solution for every transportation need.
In the digital signal processing (DSP) world, the same idea applies. Today, there is significant buzz around Xilinx's new RFSoC - featured on Abaco's VP430 Direct RF Processing System.  It's ideal for electronic warfare (EW) applications when you need to get multiple wide-band signals into an FPGA that needs to fit into limited space, and when you have multiple inputs and outputs and you only want to use one compact component. 
Heavy lifting
But what if you have a very resource-intensive DSP algorithm required to process each of those channels? These situations call for Abaco's VP889 with FMC172 or FMC134, with its Xilinx VU5P or VU9P UltraScale+. 
It's a stretch comparing a Mini Cooper to our RFSoC product, but the idea remains the same. Both deliver a very compact solution that is ideal for certain environments – whether that's parking in Austin or fitting within the confines of a highly constrained platform. RFSoC is truly a game-changing technology, but it's not ideal for some very intensive DSP applications – much like you probably wouldn't want to use a Mini Cooper for regular long distance freeway driving (or moving large objects).
When you want a solution that can do the heavy lifting, Abaco's core product lines of the VP868, VP869, VP880/VP881 and VP889, coupled with our extensive FMC portfolio, can guarantee you make it home, no matter how heavy the work load is. If the VP430 is our Mini Cooper, you can think of those products as our F150.