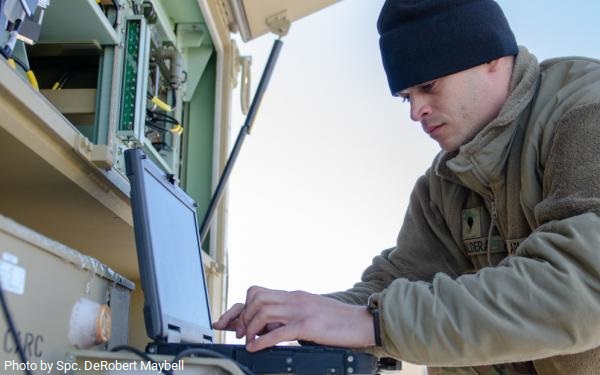 How do you explain what a fifty-percent increase of something is? Let's look at craft beer breweries, they seem to be popping up everywhere. Within a two-mile radius from my home, there are four of them. According to the Brewer's Association, as of 2019, there are sixty-eight craft breweries in state of Vermont fourteen for every hundred-thousand people over the age of 21 (U.S. Drinking age.) If the number of breweries in VT increased by fifty-percent, they would have one-hundred and two craft breweries and about twenty-one per hundred thousand people old enough to drink. This would mean every population of about forty-eight hundred eligible drinkers would have their own brewery. For the craft beer diehards out there, you may want to look into VT. I hear it's pretty gorgeous out there. 
Now, let's compare this to Abaco's new VP431 3U VPX, RF processor, designed to align with SOSA™ standards, which delivers a fifty-percent increase in signal bandwidth over previous generation systems, up to 6GHz. The increase in capture and analysis bandwidth is especially important to customers working in Electronic Warfare and Signals intelligence and yields several key benefits. Firstly, the increased bandwidth leads to an increase in the probability of intercept (POI) of frequency-agile signals of interest (SOI's). POI is a key figure of merit. Designers and any modern EW system are always looking for methods to increase the POI, as this leads to a more effective tracking, processing and counter effect to the SOI. These SOI's are often associated with modern emitter threats from fast-switching systems such as tactical communications and RADAR, for example, and a key characteristic of these signals is they 'hop' from one frequency to another, often over a large occupied bandwidth.
Secondly, the capacity to track these signals over a wider bandwidth reduces the need to re-tune the RF front-end to a new center frequency. This greatly improves the overall detection capability of the system and the consequential ability to detect and counter SOI's. Re-tuning also involves a period of time during which the RF front-end local oscillator settles to a new center frequency. During this dead time, the receiver is not able to detect SOI's, thus reducing the number of times that switching occurs or potentially eliminating the need to switch frequencies altogether yielding further improvements in system performance.
Whether it's increased improvements in systems performance or an increase in beer options, fifty-percent can make a substantial and welcomed difference.