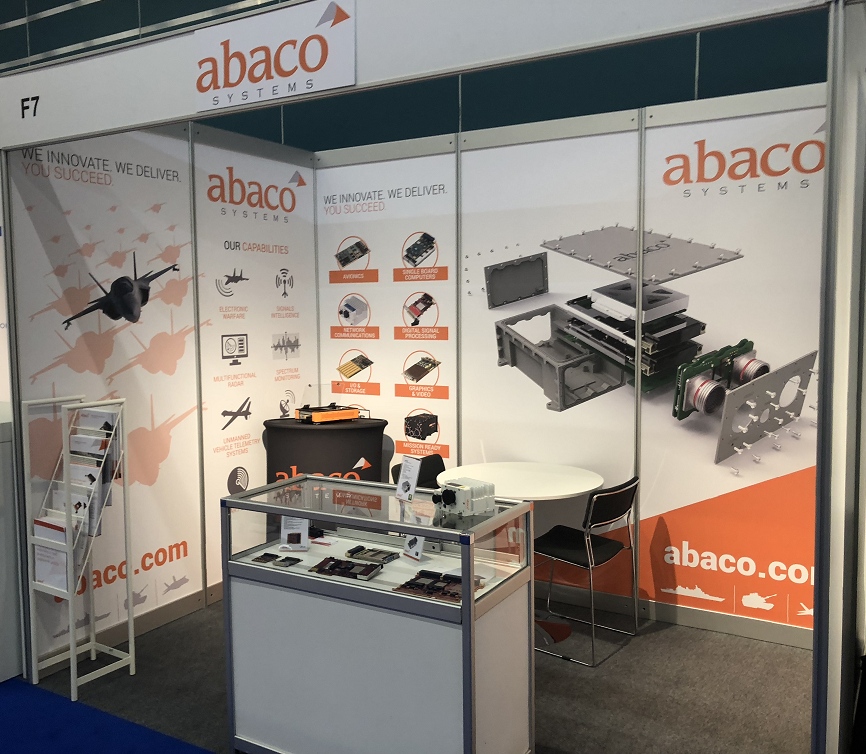 Last week saw my first ever Electronic Warfare Europe conference and exhibition. It's organised by the Association of Old Crows which, as you almost certainly know, is an organization for people with common interests in Electronic Warfare (EW), and providing the mechanisms to connect members and organisations both nationally and internationally across industries in order to promote the exchange of ideas and information, and provide a platform to advance EW technology.
This annual event has been for run over 20 years now, and this year was held in Stockholm. Although not a huge exhibition, it is very focused - meaning that attendees are generally well engaged and interested.
The quality of the conferences that I attended was excellent. Conference presentations entitled "Artificial Intelligence for EW", "The Case for Machine Learning in EW", and "Deep Learning Applications to Electronic Intelligence", dovetailed perfectly with Abaco's vision for Cognitive EW and radar platforms.
So, what was 'hot'?
Rock star
Abaco's booth looked great, decked out in Abaco corporate colours, and interest was excellent, particularly on the first day. The "rock star" of the booth was definitely Abaco's VP430 RFSoC based 3U VPX platform, which attracted particular interest from many attendees, both current Abaco customers and prospects. I predict that we have a champion product in the making!
But, as you might expect for EW applications, Abaco's other FPGA products were by no means without interest. The VP868 FPGA Card, with its array of I/O possibilities (using FMC modules) also attracted many people to our booth and was the focal point for some interesting discussions.
This year, the show was also co-located with ITEC (International Forum for the Military and Civil Simulation, Training and Education Community), and UDT (Undersea Defence Technology) and registered attendees could access all three halls. This meant some quiet periods at the booth when the conferences were in session that allowed us to visit our customers and prospects in these other markets including Leonardo, BAE Systems, and Ultra Electronics.
So: that was my first EW Europe, and I hope not the last as it is one of the best conferences and exhibitions that I have attended for a few years. And: I am now officially signed up as an Old Crow!
On to Liverpool, UK, next year.