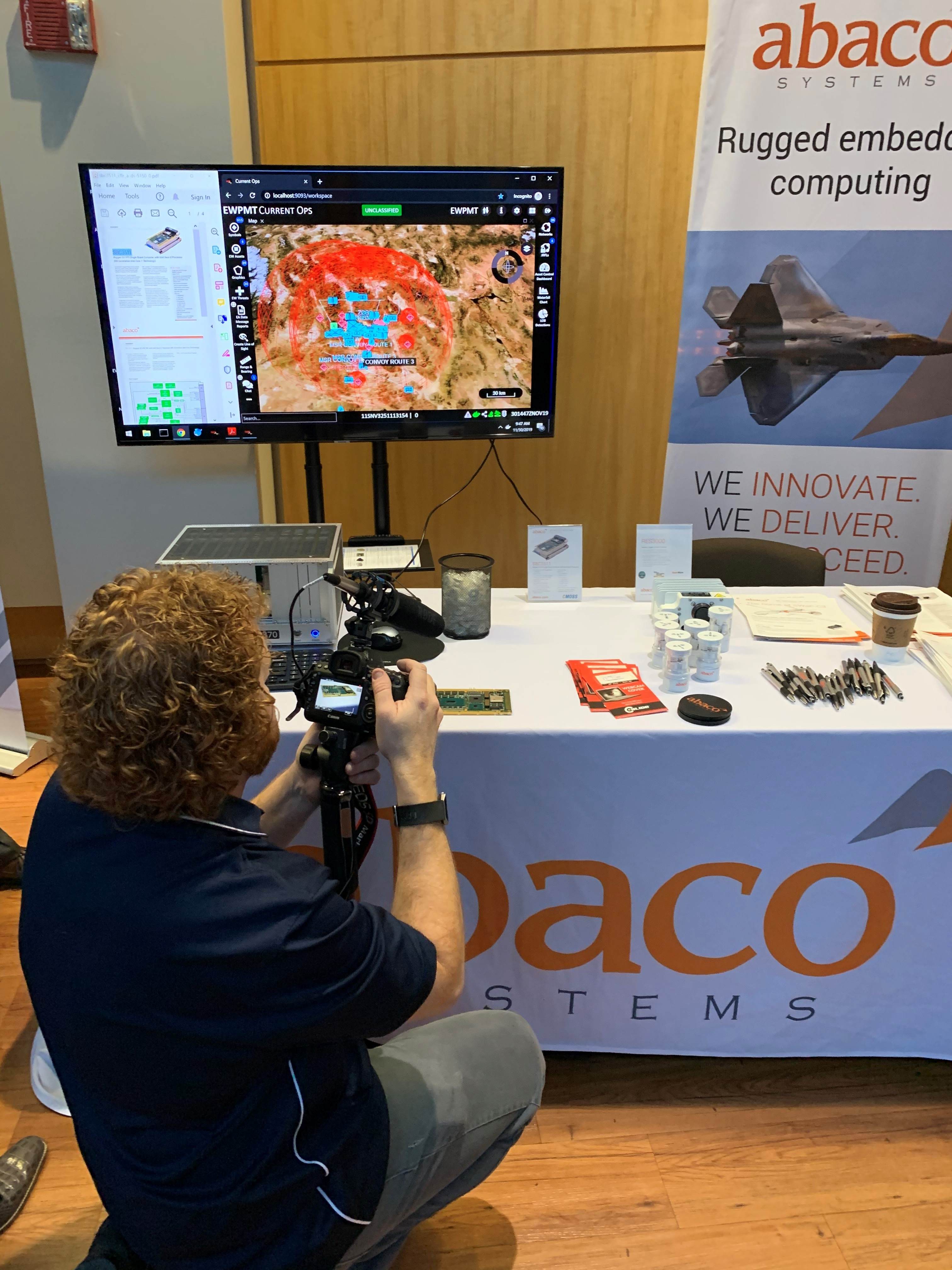 Abaco Systems hosted and demonstrated SBC3511 functionality at the Georgia Tech Research Institute (GTRI) Tri-Service Open Architecture event in Atlanta. Our many interactions with Army, Navy and USAF leaders confirmed that the requirement for convergence, consolidation, and open standards adoption is a strategic imperative.
The event allowed Abaco to highlight our experimentation successes with the Army and the EW Planning and Management Tool. Prolonged efforts with the Army to demonstrate Abaco CMOSS alignment and SBC3511 capabilities culminated in a successful "plug and play" demonstration in a government-designed chassis.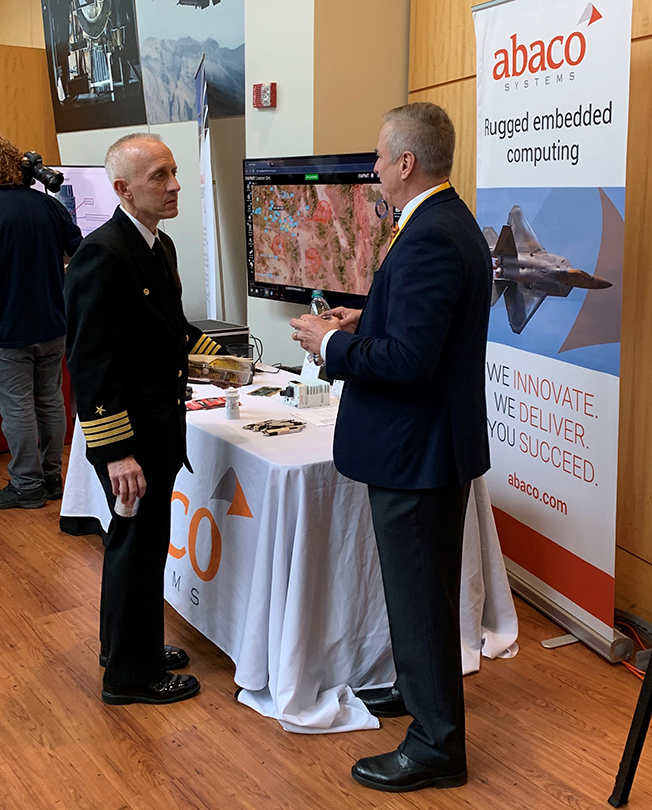 The heavily-attended forum resulted in numerous requests for follow ups with key Program Offices across all of the services. This was a huge success for Abaco - as many of our competitors were present and Abaco was the only company actually demonstrating a tactical application (EWPMT) on an Army Operating System running on an SBC. (See title picture) As you'd expect, the SBC3511 performed flawlessly. 
The overall consensus from those we talked to at GTRI was to guide us towards continuing forward with experimentation and applicability of our SBC3511 to host multiple applications.   The SBC3511 was one of the most advanced 3U SBCs highlighted at the event.
Follow-up actions and call planning with the US Government and industry are under way, with key touchpoints of AFCEA WEST, AUSA Global Force and Aberdeen Proving Ground events being important milestones.