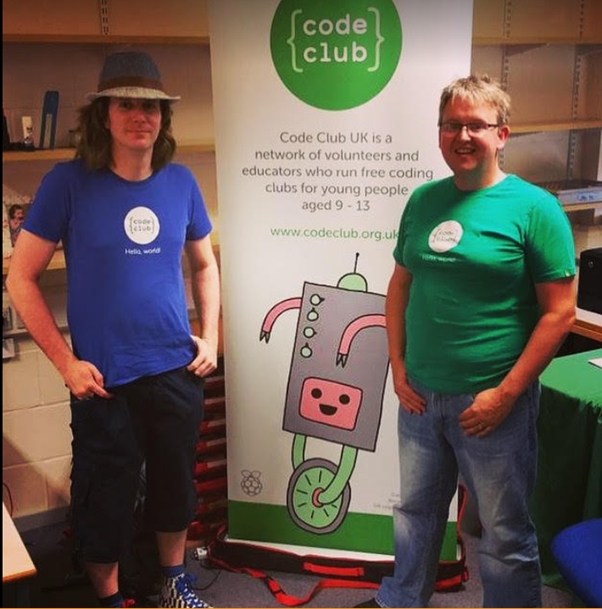 In a successful company with good engineering practices in place, it can be all too easy to sit back and focus on the now - delivering great products of high quality with excellent customer service… But: if we're not careful, we can forget about our future engineers and helping them gain the skills needed for tomorrow. We cannot know for sure what technology trends will be prevalent in 10 or 20 years' time - but we can foster and encourage young people to look at STEM (Science, Technology, Engineering and Math) skills as a sure bet for an exciting career.
I started my engineering career writing ADA code in HF radar - but since that time, I've had to learn much and keep ahead of the technology curve. In software, you're always learning new things, new techniques, new languages to find better/more efficient ways to do things.
We need to excite the next generation of scientists and engineers and start them on their learning paths. That's why I started a coding club at my local school. With assistance from the national Code Club scheme and the school principle, we've been running the club for four years.
Ton of resources
The class is free to attend and open to students aged between nine and 11. It runs for one hour each week in which we do a range of activities using the block programming language Scratch. This simple-to-learn, browser-based language is easy for the children to get started with and the Code Club program has a ton of resources and lesson plans to help you get going. ScratchJr is also available on the iPad for younger children with a simpler interface and can be installed for free at home.
You don't need to be a programmer to teach Scratch; the kids only need minimal help to get started and most people could pick this up with little help (although Code Club training is available if you need it). We created our own Scratch game called 'Build a Board Workshop' where you can create computers in our factory with different configurations. Have a play and see how many you can build. Better still: can you set a time limit and give the game an end? Click the 'see inside' button to explore the code then 'remix' this project to create your own version of this game….
Code Club now operates in the UK, Australia, Canada, USA (12 countries in all) and the resources are completely free to use. You'll have great fun teaching the kids how to code. It's one of the highlights of my week running our club and seeing the excitement and fun they have learning to code.
Oh, and, I should also mention: if you're somewhat beyond Code Club and Scratch, and you're looking for the opportunity to hone your skills in a real world environment, Abaco runs an industrial placement year at one of our sites. Please keep an eye on our careers portal for places. Yearly intake starts around January, and we have multiple positions in various disciplines open to young people.