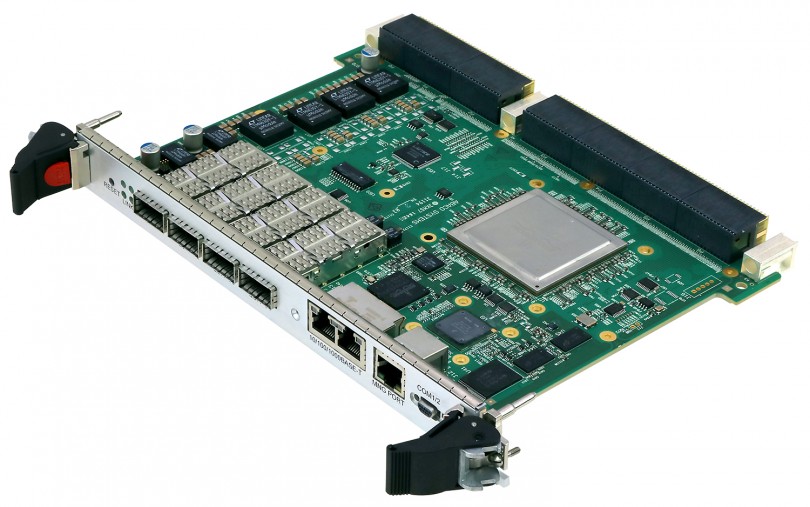 I got into a rental car the other evening. It was dark and raining—so job one was to find the switches for the lights and wipers. Why are they always some place different from car to car—even from the same manufacturer—and how frustrating is it when you just want to start driving? And that got me to thinking about every time I've upgraded my Windows installation—from XP to Vista to 7 to Windows 10—and the time I've wasted trying to find a frequently-used feature that Microsoft have cleverly hidden somewhere different.
There's a lot to be said—whether it's cars, computers or whatever—for a consistent user experience and user interface. Cars, for example, come in all shapes and sizes—but they all basically do the same thing. 
This brings me to the subject of Ethernet switches. They've been around a long time and, inevitably, the Ethernet switch market has fragmented, so to speak, with products designed by many vendors for different applications for use in multiple markets. That, of course, can create challenges in a heterogeneous networking environment with what can seem like every different switch having its own software environment, its own way of doing things and its own user interface. That doesn't make for optimum productivity.
And: the situation is exacerbated when you have to create unique software update procedures for each device. You may even encounter interoperability issues.
Guilty
But these are just switches. It really shouldn't be that hard!
Here at Abaco, we made a start on solving this problem a few years ago. We used to have different switch software on various products, depending on where the basic chipset came from. We were as guilty as our competitors. So: we decided to focus on using our in-house developed OpenWare switch management environment for all our managed switches—regardless of who supplied the silicon. 
This meant that we could adopt the newest fabric technology without worrying about the user interface changing. Six years ago, when we wanted to develop a new all-10GbE switch, we used the leading-edge chipset from Fulcrum (now Intel) giving our customers a more powerful product with our current user interface. Fabric suppliers are now offering very attractive silicon in the 40GbE (and 100GbE) arena, so we can continue to pick the leading contender—providing our customers the advantage of the latest performance, but a familiar user interface.
Using this approach has given us a common code base for all new switch products going forward. What we currently have is OpenWare 6, which is now our standard switch management environment for our latest products, including the GBX411 3U VPX switch, the RES3000 family of deployable switch appliances and the newly announced SWE540 40GbE 6U OpenVPX Ethernet switch. 
OpenWare is designed specifically to deliver the most appropriate style of switch management to the military market, and the GBX411 is the first product to bring this to the 3U VPX form factor. The same OpenWare 6 is also being rolled out across our VME, CompactPCI and other products.
OpenWare offers customers the benefits of the same operator interface, a full set of switch management features and a common software release. We would expect customers to see a reduction in operator training across multiple products, provide common upgrade ​procedures, and simplify maintaining and updating user manuals.  
Compelling proposition
In fact, that's already proving a compelling proposition for a number of customers, who have previously bought switches in one form factor from Abaco—and have returned to us for switches in a different form factor, precisely because they want the benefits that a consistent user interface brings them.
It also means that customers can develop their networks in the lab using our current product while the next technology is being developed by our engineers. So, when the next speed step (say, to 100GbE) comes along, it can be rolled out almost seamlessly. Today, we have users buying the GBX411 safe in the knowledge that when they need to step up to 40GbE in 3U VPX format, they don't need to go through the pain of learning another set of switch management software.
OpenWare is our common baseline for switch management software for the foreseeable future, providing a consistent user experience across a range of switches designed for different environments and applications in today's sophisticated, heterogeneous networks. We think it's an approach that our customers will value as they look to improve productivity and efficiency—and reduce cost. 
Where Abaco leads, perhaps the automotive industry will follow?