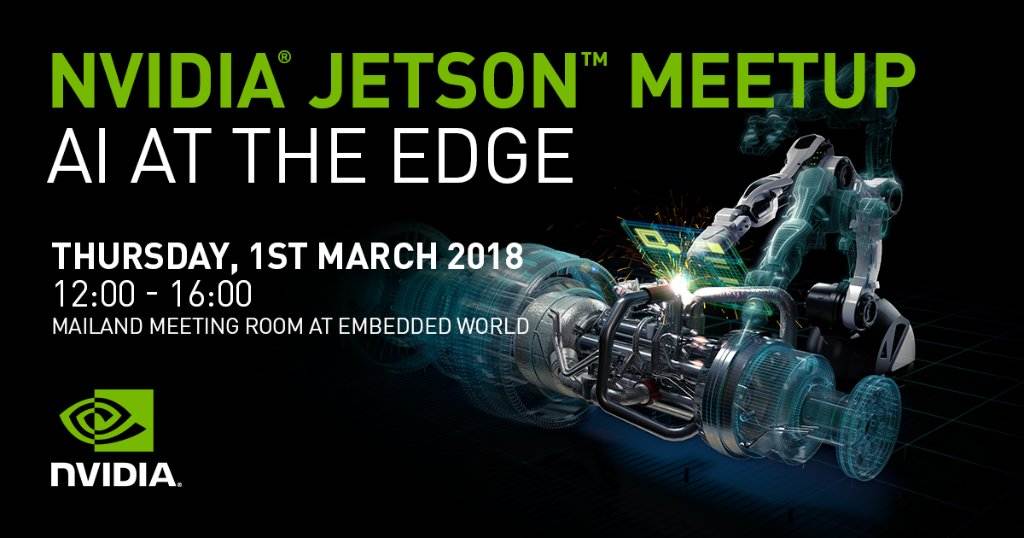 Yesterday at Embedded World 2018, we were at the NVIDIA Jetson Meetup, a session primarily aimed at universities and students to bring them up to speed with the latest iteration of NVIDIA Tegra SoMs (systems-on-module) – namely, the TX2. The event was very well attended, and it was great to see the next generation of developers being so excited about the possibilities and opportunities that come with NVIDIA Jetson technology - for AI, autonomous driving and vision systems applications among many others.
The NVIDIA TX2 is a very powerful (1.5TFLOPs) SoM that has huge potential in these areas, and at Abaco, we're seeing this being realised with products like the GVC1000, our low SWaP rugged graphics and vision computer appliance.
We had to leave for other meetings part way through the meet-up, but what we heard and saw was very absorbing. There were a number of ecosystem partners present, and we were able to make some valuable new contacts at the breakout sessions.
This really is exciting technology - and Abaco is poised to take full advantage.