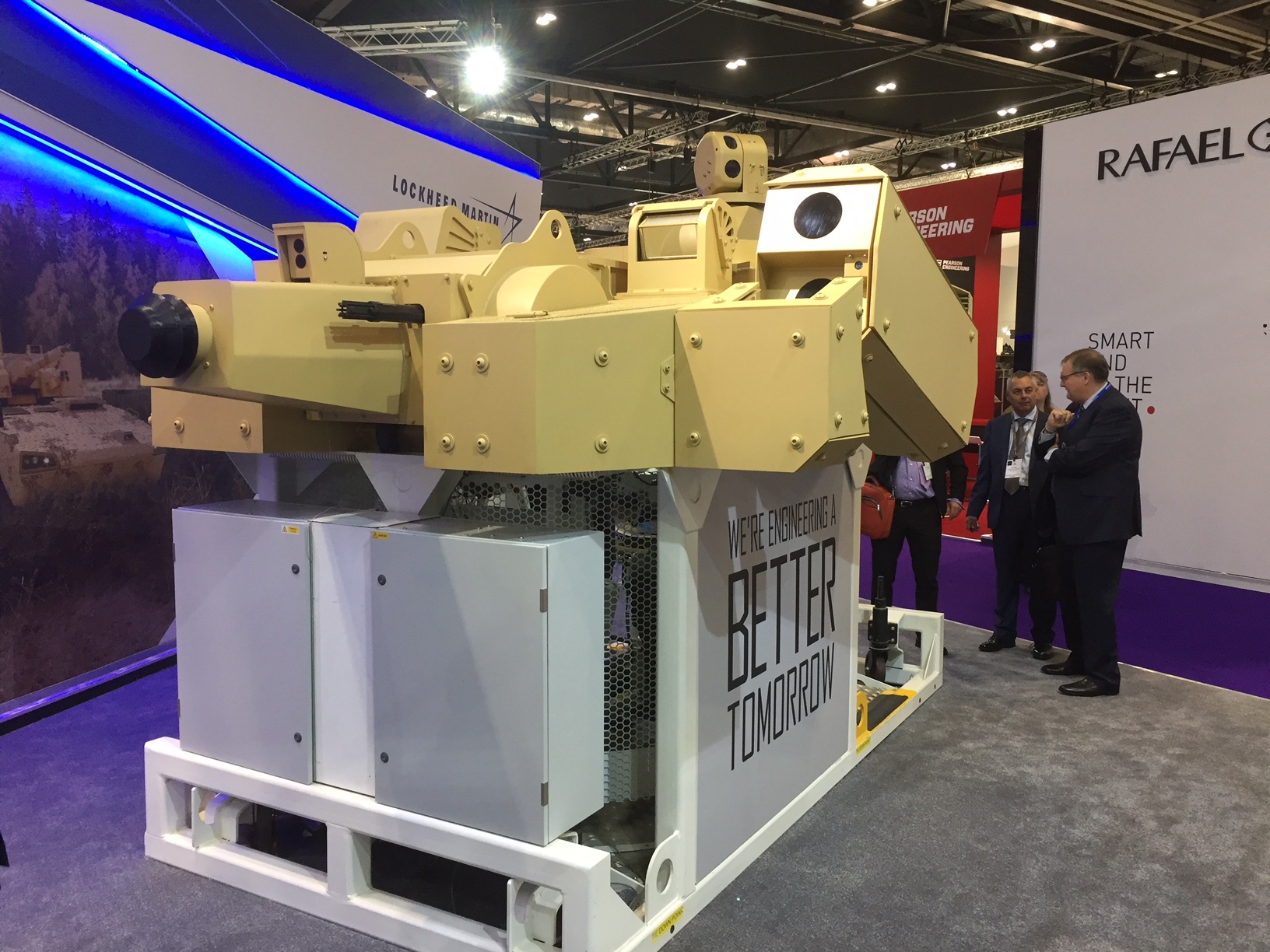 Last week, we were at DSEI (Defence and Security Equipment International) which takes place over three days every two years at the ExCeL Centre in London's Docklands. With over 1,500 exhibitors from around the world, showing everything from tracked ground vehicles to mine sweepers, robots/drones through to large frigates anchored at the dockside outside the exhibition halls, it's one of the largest defense industry trade shows. On display was an array of armed forces applications from rugged manufacturers of hardened military products. 
Abaco Systems products were being demonstrated at the show on various platforms, most notable of which was perhaps the AJAX armoured fighting vehicle on which Abaco's hardened processor solutions and Ethernet switch products provide the backbone to the fully digital vehicle architecture.
Meanwhile, over on the Lockheed Martin booth, inside their turret demonstrator (see picture), Lockheed was showcasing future technology which includes the DAQMAG2A mission computer with its array of legacy and digital video I/O. Next to the DAQMAG2A is the GVC1000 graphics computer that we recently launched at GTC in San Jose. This rugged, low power platform, based on NVIDIA's Tegra TX2 SoC brings AI and Deep Learning into the rugged military space.
In the GVC1000 demonstrator, the box consumes DEF STAN 00-82 digital GVC-compliant video streams and applies machine vision algorithms and processing using the VisionWorks API to track motion and alert the operator to potential threats. An ARM Linux-based solution, the GVC1000 is an ideal platform for vision processing with its integrated processor and GPU, while AXIS ImageFlex enables our customers to hit the ground running with a comprehensive suite of vision processing algorithms that can reduce time to market.
The sophistication of the optical vision and situational awareness systems on display at DSEI was apparent. Resolutions are taking a big jump towards 4K video for increased fidelity and augmented reality, both in ground and aerospace applications. Virtual reality demos were noticeable, as were 360 degree vision systems on various platforms.