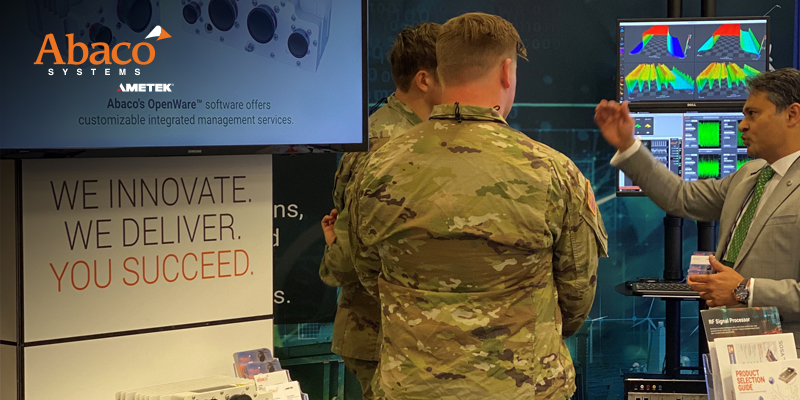 Abaco exhibited at AAAA Summit in Nashville, TN, this week. Industry and government leaders saw our extensive SOSA™ integration and interoperability in a demonstration of the Abaco SBC3511, VP431, and SWE440S to ingest and process RF signals.
Abaco's SBC3511 single board computer was selected by PEO AVN, supported by the MOSA Transformation Office, (Booth #s 3020 & 3021) to run in their CMOSS development chassis AMCE-P driving rotary wing processing requirements. Abaco's SBC3511 is a high-performance SOSA and CMOSS aligned rugged single board computer with innovative thermal capabilities and was designed for optimum security. Abaco made powerful hardware stronger by game-changing software for next level integration.
Abaco also demonstrated its integrated Health Toolkit running on the SBC3511 showing its capability to monitor a complete system health on each SOSA-aligned board. It enables application developers to utilize and act upon health information to make proactive decisions regarding safeguarding the application to keep the mission alive. It accelerates time to deployment by identifying electrical and thermal issues with high granularity.
Abaco continued the theme of "Open Standards: Bringing it All Together" and highlighted SOSA integration with interoperability, reusability, and portability and how they produce faster transition, innovation, and delivery of new capabilities to the warfighter.