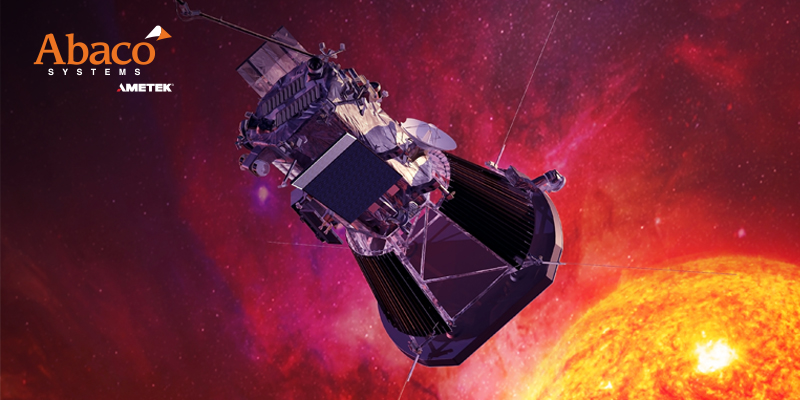 Today, the Parker Solar Probe made its 11th of 24 planned perihelions (approaches) to the sun. As an engineer with a company that makes open architecture computing and electronic systems, I am impressed that the probe's embedded technologies hold up under these extreme conditions.
For example, when the probe completes its seven-year mission to study the sun's atmosphere in 2025, it will have reached speeds up to 430,000 miles per hour. The probe will also fly within 3.8-million miles of the solar surface, execute seven gravity assist flybys of Venus and pass through the sun's 2.5-million ˚F corona without melting.
I am also reminded that we do not have to "touch the sun" to find examples of rugged and sophisticated electronics that are engineered to thrive in extreme environments. They are right here, reliably operating on the land, under the sea and in the air. 
Under the Sea
Consider the production control system in a subsea drilling/monitoring operation. Whether operating in deep or shallow water, the system secured in a water-tight container must reliably perform throughout the life of the oil field.
For years, the Abaco System XVB603 6U VME single board computer (SBC) has controlled the hydraulic and electrical functions of subsea drilling/monitoring equipment supplied by a well-known energy technology company. The 6U VME SBC, designed with an Intel® Xeon® E3-1505M v6 processor, has performed flawlessly, helping to ensuring safe, efficient and long-term reliability of the drilling operation.
On the Ground
On the ground, a multi-mission, mobile ground radar system, supplied by a leading global security and aerospace company, gives soldiers in the battlefield unerring mobility, reliability and supportability. From the arctic to the desert, detecting, classifying and tracking the enemy depends on durable computer processing capabilities.
That is why the defense contractor chose the Abaco SBC6511 SBC for its solid-state phased array mobile radar system. The rugged, single 6U OpenVPX slot SBC combines the latest Intel® Xeon® E 9th Generation six-core CPU with the Xilinx® Zynq® UltraScale+™ FPGA for advanced security capabilities and maximum processing performance.
In the Air
In the air, one of the world's most battle-proven combat assault helicopters relies on advanced digital avionics. The embedded electronics technology is the helicopter's heart and brains for reliable performance, support and survivability.
Installed close to the helicopter's high-caliber machine gun, the Abaco RES3000 Ethernet switch stands up to the vibration and shock of an assault run. It is built to meet military specifications – such as the US Army's VICTORY initiative – for standardization, modularity and re-use, which combined with the low SWaP-C makes it the logical choice for the assault helicopter.
Today, let us celebrate the success of the Parker Solar Probe. But do not forget about the rugged, embedded computer and electronic technologies here on earth that help keep us all safe and secure.