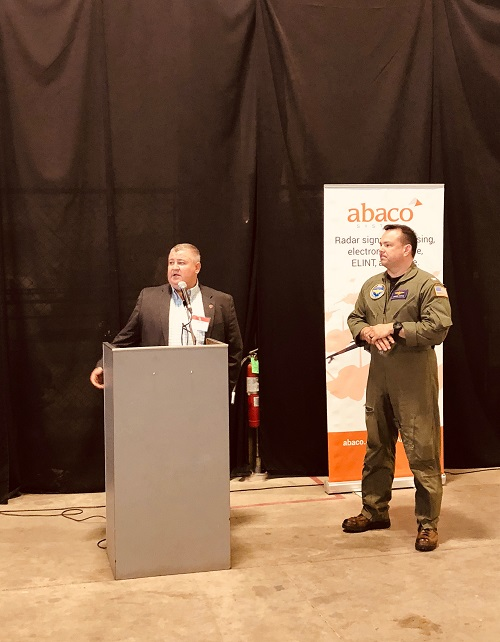 Wednesday evening found us at a dinner event (which Abaco sponsored) at the Commemorative Air Force Museum in Camarillo, CA, where we were joined by 300+ others who had been attending the Association of Old Crows (AOC) Collaborative EW Symposium at Naval Base Ventura County, Pt. Mugu. Remarkably, this was the 48th time the symposium had been convened, and it's one we've attended regularly over the years.
The symposium itself was largely classified as US Secret Only, so my lips remain sealed. However, I'm not giving away anything I shouldn't when I tell you that the topics of the conference - Coherent Electronic Attack, Cooperative Electronic Attack, Collaborative Electronic Attack and Collaborative EW enablers to improve EA effectiveness – were all subjects very close to our hearts as we continue to develop the technologies that will be at the heart of electronic warfare in the future.
As a sponsor, Abaco was given the opportunity to share a moment about how we are working to help the electronic warfare industry.  It just so happened that our brand new Chief Technology Officer, Lorne Graves, was just down the road in Goleta - a little over an hour away – and he jumped at the chance to drive down and address all the partygoers. He was introduced by Mike Supko, CAPT, AIR-4.5 National Military Director, Naval Base Ventura County.
Lorne's presence created a buzz – he's become a well-known figure in the industry over the past 20 years – and the electronic warfare specialists in the room were very interested to hear his thoughts and perspectives on what's going on in their area of expertise, and what he believes the future holds. It was fascinating to listen to. 
Thank you, Lorne, for showing up and helping us out at such short notice.