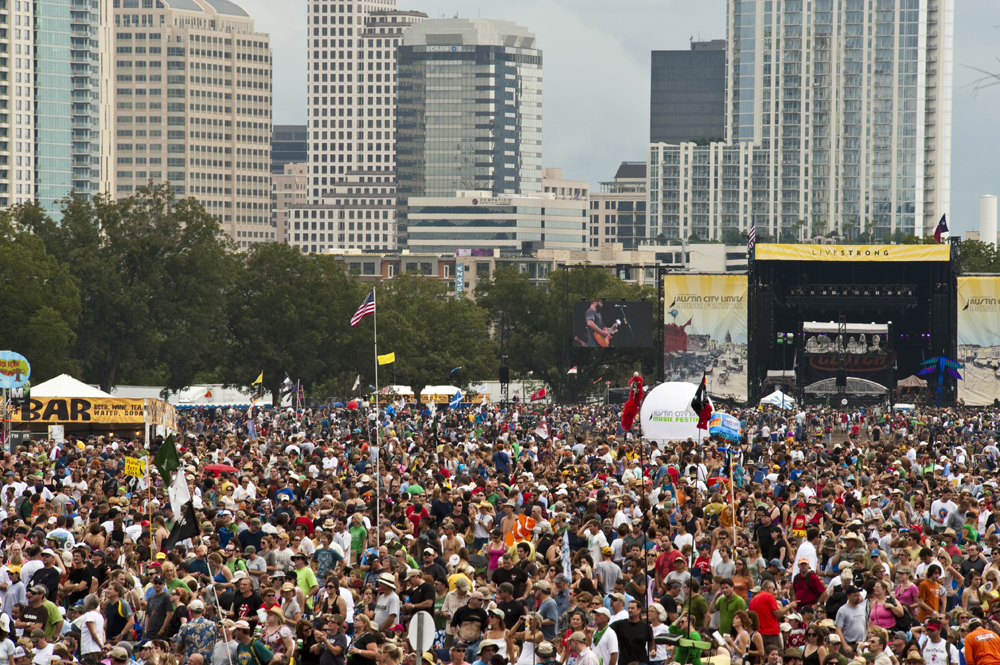 Coming soon, Austin City Limits Music Festival will be upon the city in which I reside.  Starting next weekend, for two weekends in a row, dozens of diverse musical ensembles from all over America will be coming to Texas' capital city to perform on one of three stages. There will be a myriad of artists and genres from hard rock/heavy metal act Guns N' Roses to pop-alternative artist Billie Eilish – or, if you want to see a fifth/sixth grade choir sing The Grateful Dead's "Ripple", Barton Hills Choir, from Barton Hills Elementary School in Austin, will be there as well. 
My wife and I bought our tickets early and are planning to go on the second week.  Just the other day, we were discussing our plans - when we both realized there's going to be a problem.  The two bands we are dying to see are playing on different stages at the exact same time.  The worst part: we have totally different tastes in music - but I won't go there... 
Crossing genres
Our disappointment begged the question: why would the organizers do this to us?  Then, I made the hasty conclusion, maybe it's the fact that our musical tastes were crossing genres and it was us who were causing the problem - when, in reality, the organizers were just trying to accommodate a large group of festival goers who have different tastes in music.  As we know, it's never easy trying to please everybody.     
Oddly enough, this made me think of an applications brief that Abaco has coming out very soon. This brief will talk about similar functions done with different goals.  We looked at the difference between Electronic Support Systems and Signal Intelligence systems and how these two systems, while similar, require slightly, but critically, different architectures to accomplish similar functions - but for very different goals.  ES(M) systems have a tactical function to inform and enable a user to avoid or operate with a threat in the environment, while SIGINT systems are designed to gather information and better understand what is in an environment, but with a strategic intent. 
Our applications brief will go on and identify why the Xilinx RFSoC is an ideal platform for ESM systems and how Abaco's VP430 can make you more successful than previously possible.  While the world of Electronic Warfare and music don't necessarily go hand in hand, in this case understanding the different needs and requirements of a festival customer helped me see the correlation in which similar functions with different goals require a dissimilar approach.