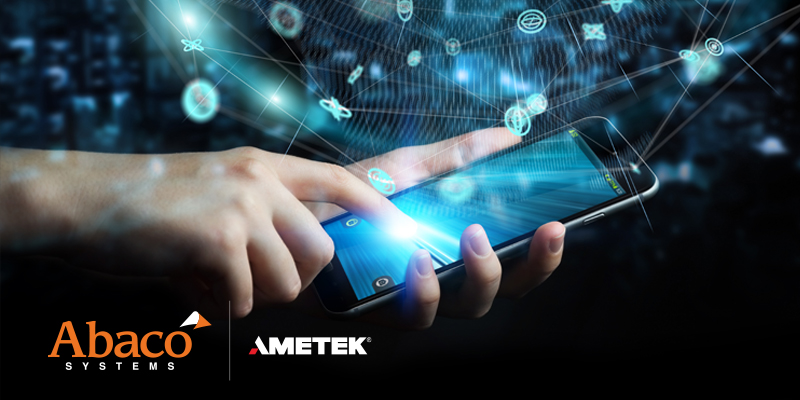 It seems before your current phone even gets a ding in its case, or you happen to break the glass, a newer version is released with faster speeds, longer battery life, and a better forward-facing camera to perfect that elusive "perfect selfie." New smartphone technology design and testing start years in advance, to the point that when the newest one is released, the next one is likely finished and the marketing team is fast at work to tell you why this one is better than the last. In order to stay relevant, it's required that companies are constantly innovating, designing, testing, and releasing new products that are better versions overall. A flip phone would hardly survive in the business world today where executives need to be able to check their email, send voice texts, and review documents right in the palm of their hand.
In the same way, innovation is the heart of what we do at Abaco. In order to be sure our customers can succeed we have to continually develop products that are even better than the last, with faster speeds, lower latency, with the ability to deploy in the toughest of environments. Abaco released the VP431 – the next generation of our industry leading VP430 3U VPX commercial-off-the-shelf (COTS) direct RF processing solution. The VP431 was designed well in advance to align with the SOSA™ technical standard and perform in any environment. Abaco stands at the forefront of the industry, leading the way with a cost-effective solution to enable our customers to be the first to deployment with a truly effective solution.
The VP431 is performing well with customers across a wide range of applications, including electronic warfare, radar, SIGINT, telecommunications, medical imaging, and software defined radios. Yet, with increasing sensor activity and the need to move even more data at higher bandwidth, 100GB on copper is upon us. The VP431 already has provisioning for the future and Abaco is prepared to deliver exactly what our customers need to succeed as we continue work on next generation product. This is the way industry moves from the present into the future. To succeed customers will make sure they have the best – and Abaco will be prepared to deliver.