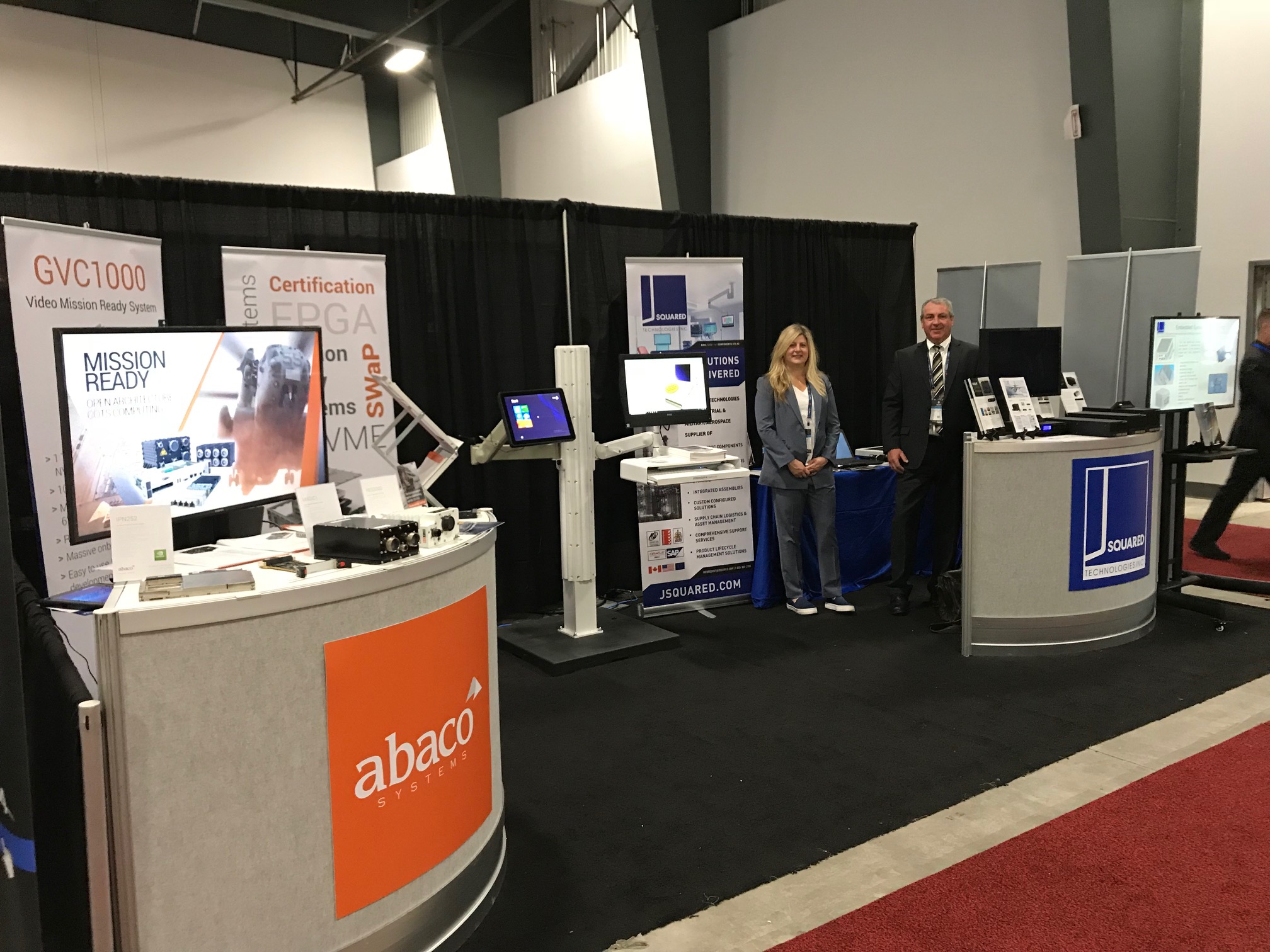 Last week saw us exhibiting with our channel partner J-Squared Technologies at CANSEC in Ottawa, Canada. It was the third year we've partnered with J-Squared at Canada's premier defense industry trade event. 
The CANSEC event provides a forum for us to catch up with designers we've not had recent contact with, meet new contacts, and to connect with executive management of current and future programs. That makes it very valuable in a market that is expected to grow by around 70% in the coming decade, according to an interview with Christyn Cianfarani, president and CEO of the Canadian Association of Defence and Security Industries in Aviation Week.  
It's also a great opportunity to discuss both existing and up-and-coming programs and to understand where we may be able to add value. There are some really exciting developments taking place in Canada in mission computing, next generation platforms and unmanned vehicles.
This year, our featured products included the newly-announced VP430 Direct RF Processing System, the first 3U VPX COTS solution to feature the all new Xilinx ZU27DR RF system-on-chip (RFSoC) technology. It is also one of the densest analog FPGA DSP boards available, with eight ADC and DAC synchronized channels, and features the ability to synchronize multiple boards for even larger system applications. Unsurprisingly, it received a lot of attention and interest from those charged with developing the next generation of electronic warfare systems.
Also receiving a lot of attention were our BT3-USB-MON Bus Monitor – we call it the Swiss Army Knife for MIL-STD-1553, such is its versatility and flexibility. Our RES3000 family of rugged, fully-managed Ethernet switch appliances that are SWaP-C optimized, VICTORY switch compliant and that feature OpenWare software, also drew some admiring glances. Rounding out our line-up for the show were our innovative Lightning-based mission ready systems and the 3U VPX SBC329 single board computer with its Intel Xeon E3 processor.
Making their debut at CANSEC were a couple of our newly-completed videos that show off our products and solutions in a way that's hard to do within the constraints of a trade show. We received a number of positive comments about them from visitors to our stand.
Based on the success of the show, we'll certainly be partnering with J-Squared Technologies at CANSEC next year.