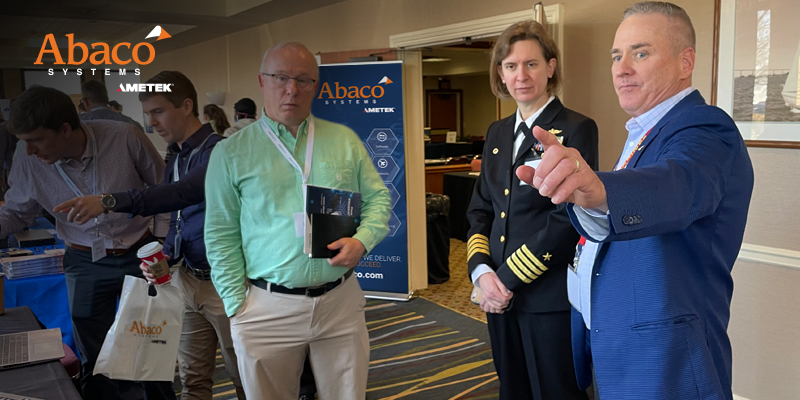 Abaco attended the Tri-Service Open Architecture Interoperability Demonstration (TSOA-ID) in Solomon's Island, MD this week. Attendees saw our extensive SOSA™ integration and interoperability in a demonstration of the Abaco SBC3511, VP431, and SWE440S to ingest and process RF signals. Those three Abaco cards are all aligned to work together to deliver full digital signal processing capability, full 3D graphics capability, and the overall processing capabilities to render a multitude of different signals.
Abaco also demonstrated its integrated Health Toolkit running on the SBC3511 showing its capability to monitor a complete systems' health on each SOSA-aligned board. It enables application developers to utilize and act upon health information to make proactive decisions regarding safeguarding the application to keep the mission alive. By providing customers with an effective software tool, the Health Toolkit accelerates time to deployment by identifying electrical and thermal issues with high granularity.
The theme this year was "Open Standards: Bringing it All Together" and they highlighted Open Standards interoperability, reusability, and portability and how they produce faster transition, innovation, and delivery of new capabilities to the warfighter. Many Tri-Service members and technology industry leaders attended this year's event, enjoying keynotes that focused on how open standards affect weapons systems, EW, and C5ISR.  
If you missed TSOA, check out Abaco's RF demo here or learn more about our extensive portfolio of products aligned to open standards.