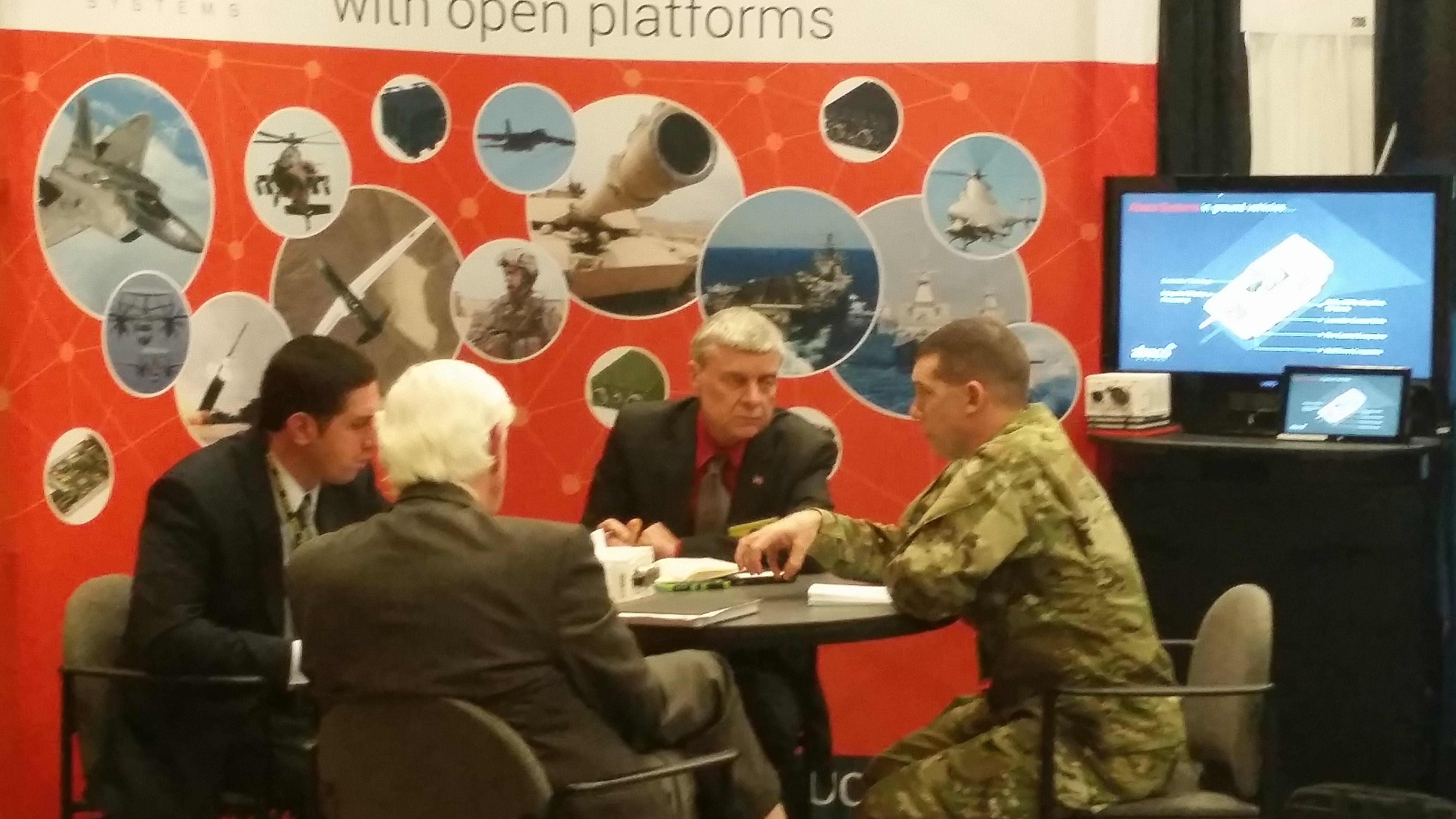 Day one of AUSA Global Force was a beautiful day in Huntsville. The rain had gone and the sun was shining: Daylight Savings Time at its best. I got to the stand early to set up and discovered that our neighbor had totally rearranged his space. I could have complained, but actually, it allowed me to move things around and get a much neater set-up. Hooray for small victories…
Things got off to a rapid start with our good friends and partners on one of our new VICTORY initiatives—a great meeting. They were super keen to see and hear about our RES3000 Ethernet Switch. In fact, thinking about it—so were a bunch of other folks. Given how incredibly small it is and the amazing port density it achieves, I guess I'm not surprised. I think we have a winner on our hands with this one.
After that, we had sessions with folks from AMC and the UK government's Department of Trade and Industry. AMRDEC was really keen on hearing about our participation on DVE programs. Speaking of which—we met then with our DVE partner company and talked about extending that effort to some other platforms.
After that, it was time to meet with senior folks from TARDEC to talk about our work with the NAMC. We pitched out a couple new ideas to these folks and got a great response. I think I just made more work for myself. Hmmm…
We wrapped up with meetings with two TACOM PMs. Then it was time for the reception—not ours, that's on Wednesday. (It's still not too late to stop by our booth and grab yourself an invitation. We'd love to see you there.) A cool one was much appreciated after all that talking.
Tomorrow is our busy day and looks to be another 12 hour one. I'm hoping I'll get time to update you again on how things are going here in sunny Huntsville.