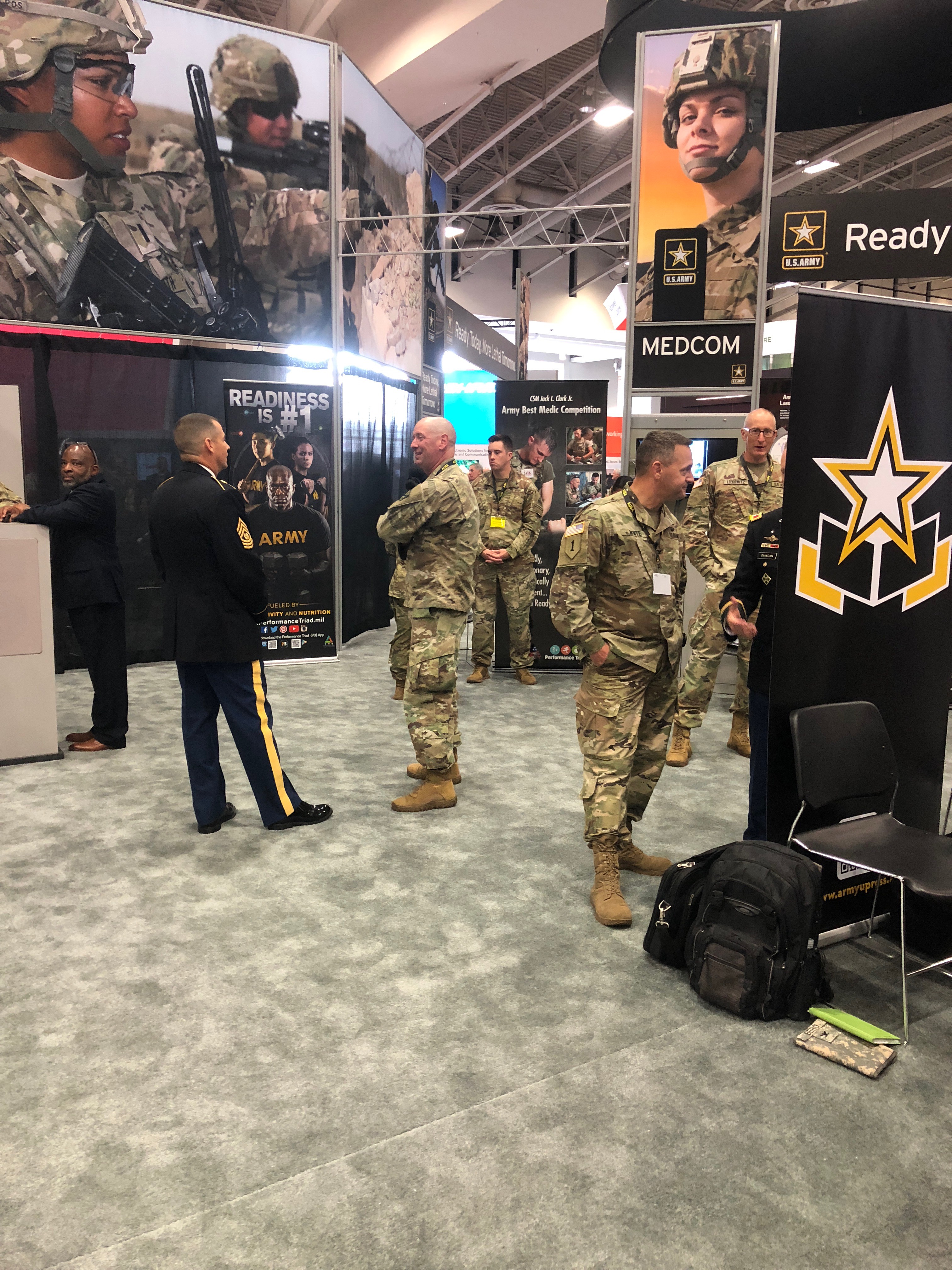 AUSA really is too good an opportunity to miss if what you want to find out more about how the US Army is thinking. Yes, of course, we have regular conversations with our many Army contacts throughout the year – but the chance to get so much input and exchange so many ideas in such a short space of time is incredibly valuable.
We talked, for example, with Rickey Smith, TRADOC (the US Army's Training and Doctrine Command) lead for Washington DC Operations, and heard about the challenges they're facing – and his ideas on how we could help them rise to those challenges. It was reassuring to hear that his ideas and ours very much aligned. He was particularly interested in what we're doing in electronic warfare in the shape of our pioneering work with Xilinx's RFSoC technology and the VP430. No surprise there: the VP430 is proving to be an absolute winner.
Not long after, a meeting with Lieutenant General Paul Ostrowski. The general is Principal Military Deputy to the Assistant Secretary of the Army (Acquisition, Logistics and Technology) and Director of the Army Acquisition Corps (ASALT). It's always good when these meetings result in specific actions that will be taken as a result: he suggested we follow up with his colleagues at PEO Electronic Warfare, Aberdeen and PEO Missiles in Huntsville.
et again, the day was characterized by discussions about making a difference to our warfighters: delivering to them the tools they need to give them the advantage on the battlefield – and to keep them safe. It made me realise – again – why it's so important that we do what we do, and do it well.