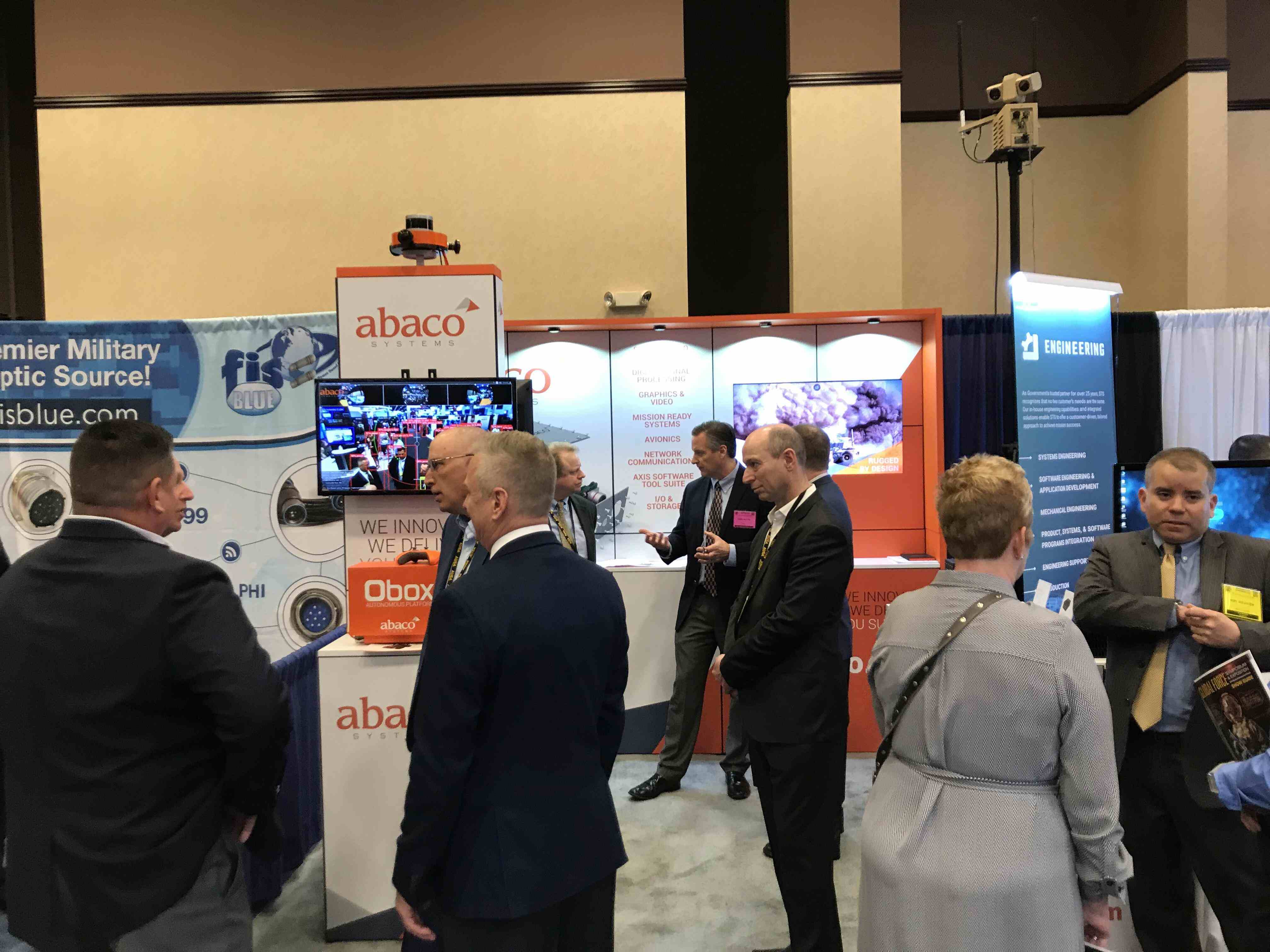 It can be hard to measure whether a trade show has been a success. Sometimes, you just end up feeling good about it – or not so good.
That's been far from the case at AUSA Global Force. It's exceeded even our wildest expectations. Why can we say that?
Well, one measure is the number of visitor badges we've scanned. If a visitor allows you to scan his badge, that usually means he knows we'll be following up with him – which is a great indication of real interest. At AUSA, we've scanned twice the number of badges each day that we would expect to. We've seen almost zero 'grab-some-swag-and-run' visitors. The Obox really seems to be hitting the spot. Interest in it has been almost unbelievable.
Another measure of success at a show is the length of the typical conversation with a visitor. The discussions we had were much longer than you'd usually expect – especially against a backdrop of many other new, bright, shiny objects to go see elsewhere.
Pretty much to a man and woman, not only have visitors to our booth been very inquisitive and intrigued folks – they've been thinking up their own applications for AI and autonomy. Although AUSA is a defense show, visitors engaged us in discussions regarding other non-defense and commercial applications they would like to discuss further – including public safety/law enforcement, homeland security and other 'back-office' applications. The Obox seems to have really sparked people's imaginations about the possibilities and opportunities it delivers.
A really positive sign
Yet another measure of success at a show is when you get repeat visitors. Sure enough, day two at AUSA saw people we'd talked to the previous day return to the booth – but this time, bringing colleagues with them. That's always a really positive sign.
It was remarkable that we maintained the same momentum on day two of the show that we'd seen on day one. And: AUSA wasn't all about the newly-announced Obox, either. We had numerous enlightening discussions on a range of topics with some of our visitors – providing learning opportunities for both them and us. We, for example, learned more about the Army's approach towards CMOSS (C4ISR Modular Open Suite of Standards) and what to expect in the future. This gave us deeper perspective from different parts of industry.
On the other hand, we had a visitor from ACC Redstone visit our booth. He was only 90 days into his new job, so we were able to provide him with an introduction to Abaco, our latest technology offerings – including the Obox – and discussed our desire to work with the Army on experimentations and demonstrations. He expressed an interest in our offering of a plant tour later this year.
Despite all this activity on our booth, we still managed to make time to go visit our partners' booths at the show to update them on what we're doing and discuss future business opportunities. A show like AUSA is a great opportunity to do that.
Perhaps the biggest measure of success of a trade show, however, is the extent to which it delivers opportunities – people who've asked us to pick up the conversation after the show and develop the discussion, focusing on real applications. We will exit the show with a huge volume of follow-ups – and that will make the frenetic pace of the last two days very worthwhile.