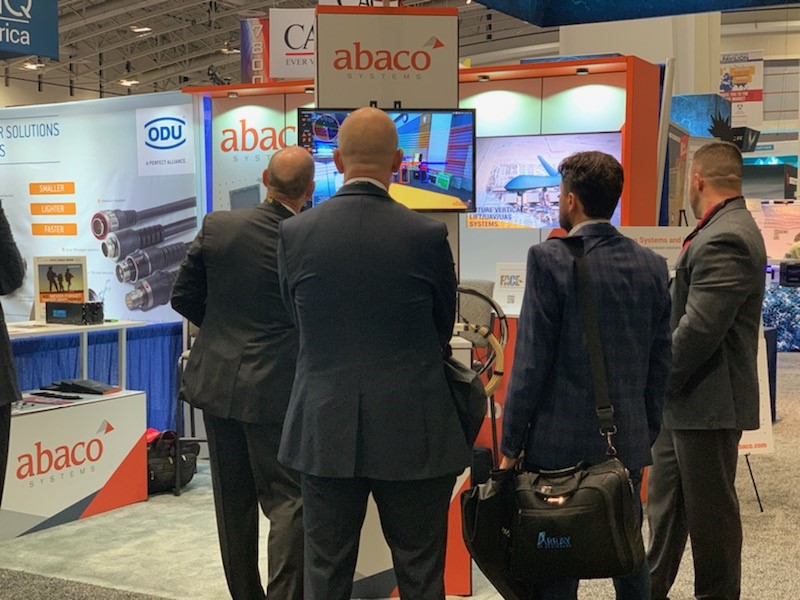 Turnout at AUSA this year has been massive, with literally tens of thousands of people attending from across the government and Industry.  The Abaco team is present and in full strength this year.  We've stepped it up this year: we have a booth for the first time in over three years, and it's really paying off.  
Our focus has been in the following areas and interest is significant:
EW capabilities and our RFSoC offerings
And, interestingly enough – Obox interest is strong
 All key Army leadership is present at AUSA - and we've met with them all! We've met with the following key Army decision makers (MG Gallagher, MG Bassett, BG Collins, Col Finch, and MR Joe Welch) – all key decision makers and influencers from Aberdeen Proving Grounds and Redstone Huntsville.  
Paying dividends
Our efforts to establish and grow our relationships throughout the Army are paying dividends.  The Army knows who Abaco is and what we do.  Our focus on CMOSS alignment, convergence and processing on the tactical edge, and open VPX conformance has gained momentum and is being augmented by our active support of upcoming Army demonstrations of our SBC3511 driving some of the latest Army tactical software applications such as the EW Planning and Management Tool.
We've also had detailed meetings with key primes for Future Vertical Lift as we continue to develop and strengthen our position with multiple teams, working to improve our chances of success on FVL.  The future potential of FVL is in the tens of millions for Abaco, and we're working hard to get a place on multiple teams.
 The team is also actively meeting with potential partners for international programs and we've seen initial success - meeting at length with a number of companies.
Day 2 will see even more attendees - and the team is ready to drive our Abaco offerings home!