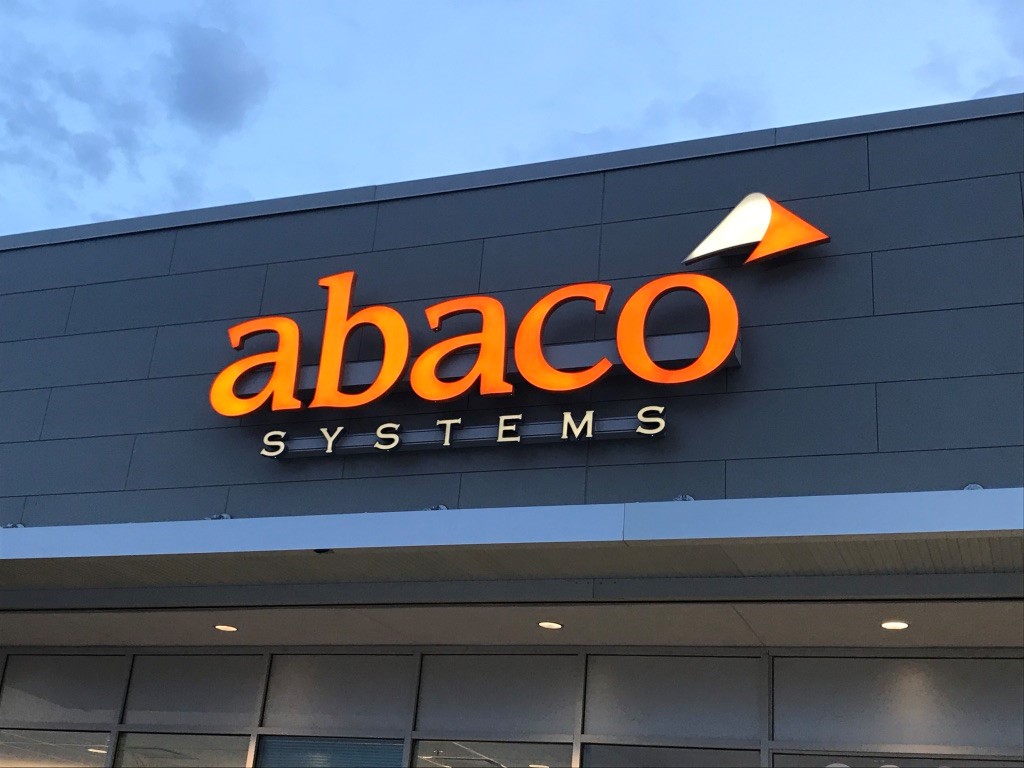 On Wednesday, March 18, we officially open our new headquarters at Redstone Gateway – right by Redstone Arsenal. The celebration will start with an official ribbon cutting ceremony, followed by an Open House. It will be yet another step in what has been a remarkable journey for Abaco.
As you can certainly imagine: we're excited about moving into a purpose-built building, complete with a state of the art training facility and, best of all, a brand new Engineering Innovation Center that will allow us to drive our innovation even faster and further.
Our new headquarters substantially expands the space we occupy in Huntsville, a city that gives us not only proximity to many of our major customers, but also access to a hugely talented workforce with the profiles and skill sets that match our business needs. Our previous HQ building on Memorial Parkway can now be given over to en expanded manufacturing capability that will support our continuing growth.
Our journey
So: how did we get to where we are today? Looking back to December 2015, the embedded systems business of GE Intelligent Platforms was spun out of the General Electric Company, and acquired by Veritas Capital of New York, a leading private equity firm that invests in companies that provide critical products and services to government and commercial customers worldwide.
Pre-dating this incorporation, the history of Abaco stretches back almost to the beginning of the rugged embedded computing industry – to 1985, when VMIC was formed. GE Fanuc Embedded Systems, as it was then known, acquired the company in 2001 – along with its facility on Memorial Parkway, Huntsville, which was Abaco's HQ until the recent move to the Redstone Gateway site. By 2003, GE had added Ramix to its embedded computing portfolio. SBS Technologies – founded in 1986 - was acquired in 2006, as was Radstone Technology, a company formed in 1988 as a result of a management buyout from Plessey Microsystems, a veteran of the UK rugged embedded computing scene.  Radstone itself had acquired UK image processing company Octec and Canadian provider of sensor processing systems ICS. Also in 2006, GE acquired Condor Engineering, a developer of avionics test and measurement systems.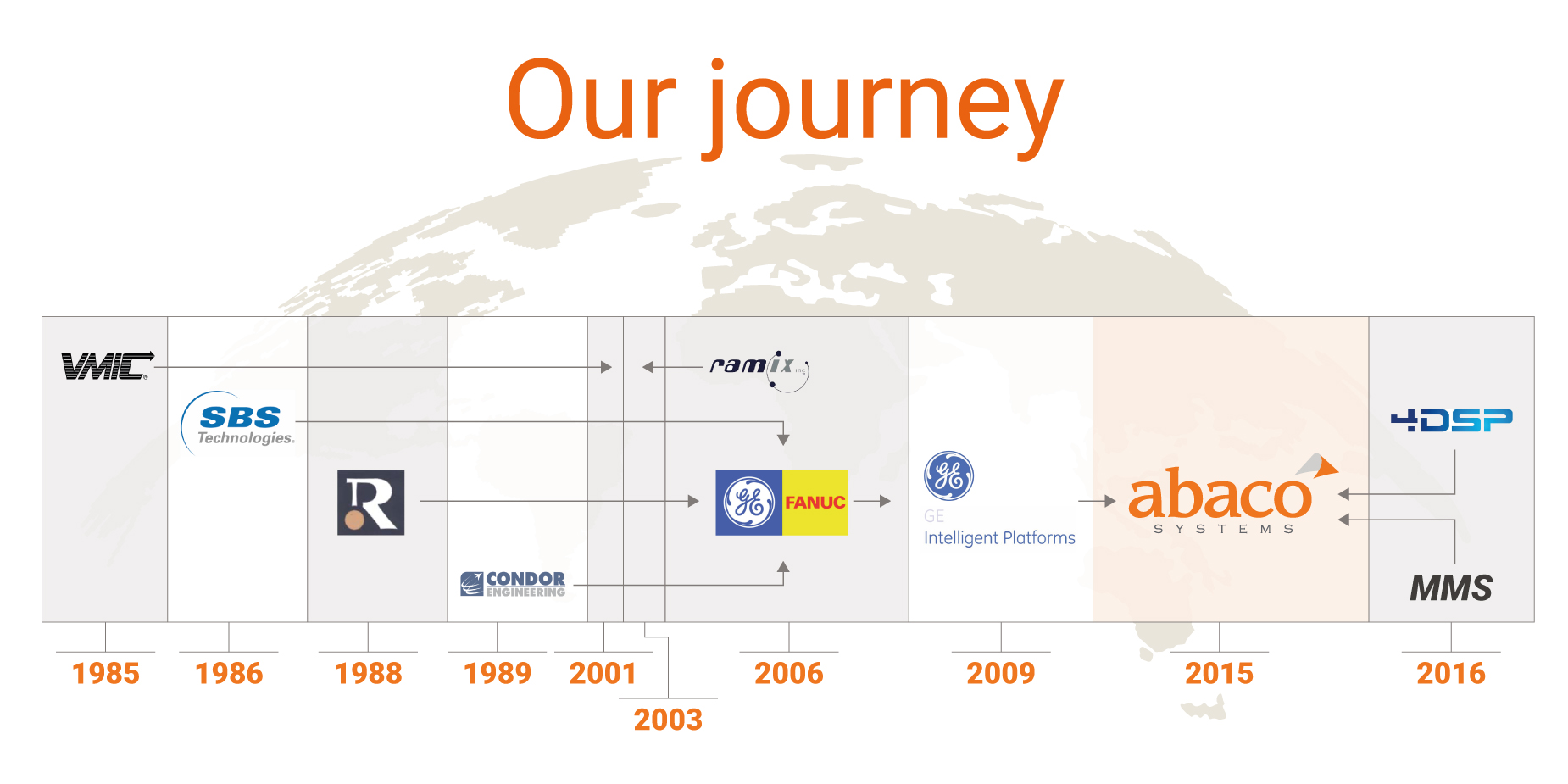 Continued growth
Creating Abaco was exciting and continues to be so as we write our own history.  We are in a unique proposition in the military and aerospace embedded computing market as a startup – but one with three decades of experience, bringing new levels of agility and responsiveness to our customers, but with a reassuringly extensive track record.
And, since December 2015, we've continued to grow organically and through acquisition. First we acquired the wonderfully innovative Micro Mezzanine System I/O technology from Technobox and, just a year later, 4DSP, a developer of high speed digital signal processing and data acquisition solutions based on FPGA technology, became part of Abaco.
Today
So here we are, a truly a global company, with our worldwide headquarters in Huntsville and our European headquarters in Towcester, England. We're more than 700 people strong. We have four Centers of Excellence, helping our customers leverage the power and flexibility of our solutions in Goleta, CA with avionics; in Edinburgh, Scotland with networking; in Billerica, MA  with high performance embedded computing; and in Austin, Tx with RFSoC/DSP. We also have sales offices in Europe and Australasia, and an extensive network of resellers.
Today, we count every major military prime contractor, system integrator, and OEM among our customer base – and we're present on hundreds of national asset platforms on land and sea, and in the air.
Moving into our new HQ isn't about where we are today, though. It's about where we want – and plan – to be tomorrow. If you'd like to be with us as we celebrate our future, please visit this page. We'd be delighted to see you there.