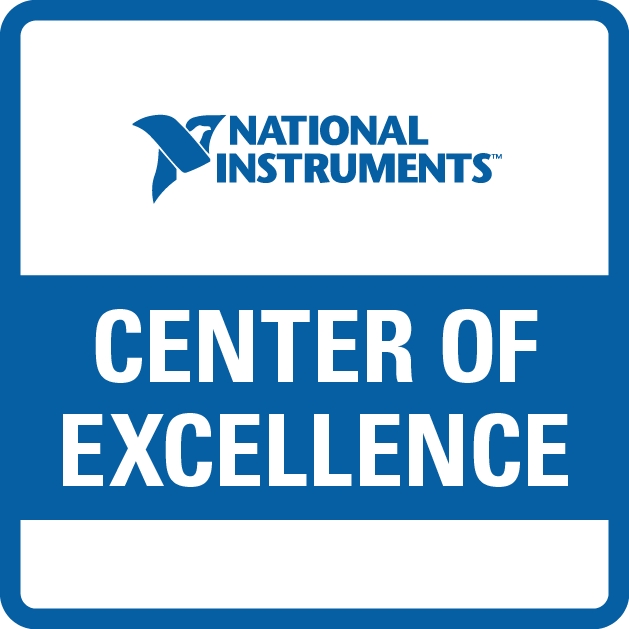 The efforts of Abaco's Test Automation team have enabled our Towcester, UK site to become a National Instruments Center of Excellence – an honor given to only 15 or so other sites around the world.
Since its conception in 2016, the Towcester Test Automation team has been striving to increase productivity in our facilities and deliver better products to our customers. It was formed as an experiment with the aim of increasing the quality, throughput and reliability of manufacturing processes by implementing industry standards for automation in production test.
The team has now become an integral part of the success of the company and is working closely with our colleagues in manufacturing to constantly increase quality and efficiency. The foundation of the team's success has been to apply consistent and proven best software practices.
Flexible, scalable
We have developed a flexible and scalable framework which was employed to substantially improve throughput of products - such as the SBC314 - which at the time was limited by its long test time. The team managed to double and then quadruple the throughput of high-volume legacy products through manufacturing.
Building on this success, the team felt that, to ensure that we offer the best possible service to our customers, pursuing this highly sought-after certification would be the next logical step.
In order to bring the team to the highest level of software engineering, Abaco has partnered with National Instruments as part of its Center of Excellence program. The Center of Excellence program certifies companies that have proven processes in the areas of engineering good software, community learning engagement, and technical leadership.
At the end of August 2019, The Towcester Test Automation team completed a successful audit by National Instruments and, as a result, has been awarded Center of Excellence certification. Abaco is now the first – and, currently, still the only - company to hold this accolade in the United Kingdom and one of only about 15 elite teams worldwide.
The modular automation framework that was developed has also enabled us to easily automate manufacturing processes of legacy products, removing a significant number of manual steps that were prone to human error.
Three key values
The audit covered three key values that National Instruments recognises as key to a successful team.
•             Technical Leadership is evaluated based on the team's structure, its level of formal certification, the development environment and core concepts implemented, as well as software deployment and distribution strategies.
•             The audit then reviews the team's involvement in the wider Community Learning, active contributions to internal and external user groups, development plan and even onboarding process.
•             Finally, there is a strong focus on Good Software Engineering, through implementation of standard libraries and templates, clear requirements tracking methodologies, best practices for software design, code reviews and testing.
The National Instruments Center of Excellence program is about implementing the fundamental principles of quality: developing robust, reliable, repeatable processes that shorten cycle times and result in superior quality products that meet customer requirements. What we now have in place are automated test solutions that support our efforts throughout design validation all the way to manufacturing test. The processes we have developed make us faster and more consistent, support our drive to shorten our development cycles – and allow us to get the latest technology into our customers' hands sooner.
We're delighted to have received this recognition – for ourselves but also, more importantly, for our customers.